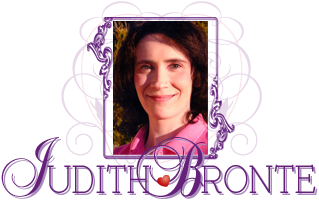 Back to Romantic Love Stories Homepage
Romantic Fiction
/
Read it for free online!


Be among the first to know
when I post new chapters, to new books!
Click Here

Keep up-to-date
on all the announcements and website news!
Subscribe today!
My policy is to follow the Golden Rule (Matthew 7:12); I hate spam too, and will never sell or give away your email address.
Chapter Thirty-three
Two Are Better Than One

"Two are better than one; because they have a good reward for their labour. For if they fall, the one will lift up his fellow: but woe to him that is alone when he falleth; for he hath not another to help him up."
~ Ecclesiastes 4:9-10 ~

harlie didn't get to talk to Adam until six days after the big interview with Norman Jones, for Bill Paulson and Gary Nelson wanted to take advantage of the publicity and get one or two concert bookings settled before returning to Twin Yucca.

The local paper heralded Adam's return with a headline reading "Wallace Shipley To Go On Tour!" Adam spent most of his first day back with Shirley and the boys out at the Garner house, while Bill, Paul, and a new guy feverishly planned the tour schedule on the long coffee table in Adam's living room.

When Charlie arrived to houseclean that day, she endeavored to work around the three men in the living room, opting to vacuum the carpets at a later time, when it would not be so important to "keep down the racket." While Charlie worked, however, she was able to make a few observations concerning the men that were now responsible for Adam's well being.

Gary Nelson, 36, had flaming red hair that dramatically contrasted with his pale skin, making his well trimmed goatee stand out all the more. His brilliant green eyes, long face, and sharp nose made him stand out in any crowd. As Adam's agent, Gary was responsible for lining up the concert dates. Bill Paulson had known Gary for several years, and were good friends. A number of agencies had expressed interest in handling Wallace Shipley, but Bill chose Gary over all the rest-- not only because he trusted Gary's savvy sense for business, but because an agency would demand more control and a larger cut of the profits. For Gary, Wallace Shipley was the big break he had been waiting for. After years of handling lesser known artists, here was his once-in-a-lifetime opportunity to be a part of history, and to really make his mark in the music industry.

Bill Paulson, 45, (the same age as Adam), was decidedly different than his counterpart. Bill's wide mouth and heavy eyebrows were constantly animated in discussion, while his wavy dark hair and sun-kissed tan gave him the appearance of one who enjoyed being out of doors. Later, Charlie would learn that Bill was married, though presently separated from his wife of seven years. They had no children. On the other hand, Gary was single and so concentrated on his work, that all thoughts of settling down were far from his mind.

The latest member of the entourage was Melvin Galloway, Adam's new publicist. Melvin, 52, was happily married with three children. He had flown in just that afternoon to help prepare the way for the tour. Charlie thought Gary spent a lot of time on the phone-- Melvin practically lived on it! His job was to get press coverage for not only the tour, but for Adam. He acted as a middleman between Adam and the media, endeavoring to get the best publicity as possible by ensuring the right information got into the correct hands at the most advantageous time. Today, he was creating press kits to be released the day of Adam's departure, which included publicity photos and various information that he wanted publicized. An African-American who could trace his ancestry back to the American Civil War where his family had fought for the North, Melvin knew who he was and how to assert himself when a client's situation needed extra attention. At all this, he was an easy man to talk to, making Melvin a great asset to Adam's team.

They had obviously been too preoccupied with the upcoming tour to keep the house in order. Charlie was amazed at how quickly four men could turn a house upside down in under one day. In the bathroom, a pile of damp towels were heaped in the corner beside the shower. Besides the lakes of water on the bathroom floor, none of the beds, including Adam's, had been made. The spare room-- not the music room-- had been outfitted with a single bed. Half open luggage filled with Gary's belongings, reminded Charlie that soon, Adam would be living out of a suitcase, as well.

Another change was Adam's sleeping arrangement. Since he was an extremely light sleeper, Adam had moved his bed from the master bedroom into the music room, making room for Melvin and Bill, both of whom snored heavily.
continued on next page...