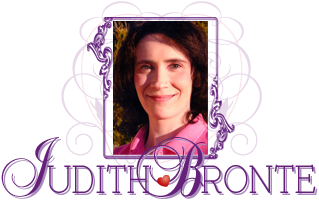 Back to Romantic Love Stories Homepage
Romantic Fiction
/
Read it for free online!

...continued from previous page

Be among the first to know
when I post new chapters, to new books!
Click Here

Keep up-to-date
on all the announcements and website news!
Subscribe today!
My policy is to follow the Golden Rule (Matthew 7:12); I hate spam too, and will never sell or give away your email address.
"Ladies and gentlemen," Norman Jones was saying, "his second album, 'Convergence,' has won several prominent awards, and his Christmas album, 'Epiphany,' sold over
twelve million copies worldwide,
and has since become a perennial Christmas favorite. Chances are, you have 'Epiphany' in your music library-- I know I do. That is a lot of albums, Wallace," said Norman Jones, setting aside his notes temporarily.
"Yes, it is," agreed Adam.
"And yet," continued Norman, "you stayed out of the public spotlight. Why?"
"Well, Norman," replied Adam, "there were a number of reasons why I tended to keep away from publicity, but I'd have to say it was mainly because of my family."
"Is it true that you actually kept the fact that you were Wallace Shipley from them, for all those years? How is that possible?" asked Norman, incredulously.
"Yes, that's true," smiled Adam. "I would compose in a sound proof room at home, and during the day, it was off to work. Wallace is my middle name, and Shipley was my mother's maiden name, so no one knew that it was really me."
"Why keep it a secret?" asked Norman.
"My father expected me to take over the family business," explained Adam, "and he couldn't understand why I could possibly want to pursue music. I can't blame him. Our family isn't musically inclined, except maybe my Mom, so it wasn't really looked at as a viable career choice. It was after I entered the family business, that I decided to compose under an assumed name. Then, as time passed, it just became a way of life."
"And what a life it is!" exclaimed Norman. "What made you decide to come into the spotlight after so many years?"
"The timing was right," answered Adam. "My mother passed away recently, and I just felt the Lord leading me in this direction."
The show broke off to a commercial break. Charlie looked up at Chuck, who seemed to be following the interview.
Jerome was dumbfounded at the double life his longtime chess partner had been leading. When he had heard the news Tuesday from a nurse at the facility, he had not believed it. Even now, it seemed impossible to Jerome.
"I hope Adam knows what he's doing by going public," sighed Vera. "His life is never going to be the same, again."
"He knows, Grandma," replied Charlie. "Un-mute, it's starting!"
"Welcome back," announced Norman Jones, "and I'm here with Wallace Shipley, in his first ever televised interview. Wallace, to get back to your family. How could your family and friends not
possibly
know that you were this famous solo pianist?"
"Well, as I said before, I simply didn't tell them. They couldn't have possibly guessed from the life I led, so it never even became an issue," replied Adam.
"And your family bears no hard feelings?" probed Norman.
"They've been extremely supportive," answered Adam, "and very understanding. I've been blessed."
"I'm looking at my notes, here," resumed Norman, "and it says you live in Twin Yucca. Where exactly is that?"
"It's near Palm Springs, between Yucca Valley and Joshua Tree," replied Adam.
The interview continued; Norman Jones probed, as was his job, and Adam answered everything as best as he could. In many ways, this interview was a test to see if Adam could handle public life.
"So you're going on tour," Norman said. "Any plans for a future album?"
"Not presently," replied Adam, "but I definitely intended to continue composing. Music is my life, and with God's help, I'll put out more albums in the future."
"Your fans will be glad to hear that! Well, our time is almost up," announced Norman, "and I want to wish you luck on the tour. Come back after it's over. I'd love to have you again!"
"Thank you, Norman," replied Adam.
"Coming up next, Senator--" Jerome clicked off the television.
"Well, the cat's definitely out of the bag, now," mused Vera. The living room telephone rang, and being the closest, Vera answered it.
"Hello? Yes, Gloria," said Vera, "I saw the interview. Yes, he did look striking. No, I didn't think the camera made him look heavy."
Charlie rolled her eyes and ejected the tape from the VCR. While Vera talked on the phone to Mrs. Gloria Jacobs, Jerome rose up to leave.
"I guess he thinks he's really something," muttered Jerome, enviously.
Charlie wanted to refute her Uncle's last remark, but she was too tired. All the excitement had worn her out, emotionally. After kissing Vera goodnight, the teenager went to bed. Before she fell asleep, she asked God to protect and preserve Adam.
"Because thou [Adam] hast made the LORD, which is my refuge, even the most High, thy habitation;

There shall no evil befall thee, neither shall any plague come nigh thy dwelling.

For He [God] shall give His angels charge over thee, to keep thee in all thy ways [the tour].

They shall bear thee up in their hands, lest thou dash thy foot against a stone.

Thou shalt tread upon the lion and adder [snake]: the young lion and the dragon shalt thou trample under feet.

Because he [Adam] hath set his love upon Me [God], therefore will I deliver him: I will set him on high, because he hath known My name.

He shall call upon Me, and I will answer him: I will be with him in trouble; I will deliver him, and honour him.

With long life will I satisfy him, and shew him My salvation."
~ Psalms 91:11-16 ~
end of chapter