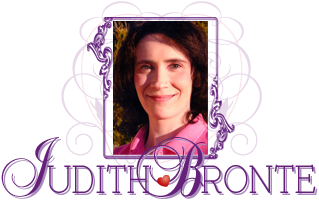 Back to Romantic Love Stories Homepage
Romantic Fiction
/
Read it for free online!


Be among the first to know
when I post new chapters, to new books!
Click Here

Keep up-to-date
on all the announcements and website news!
Subscribe today!
My policy is to follow the Golden Rule (Matthew 7:12); I hate spam too, and will never sell or give away your email address.
Chapter Fifty-six
Desert Rose of the Mojave

"For the LORD shall comfort Zion: He will comfort all her waste places; and He will make her wilderness like Eden, and her desert like the garden of the LORD; joy and gladness shall be found therein, thanksgiving, and the voice of melody."
~ Isaiah 51:3 ~

he oleander hedge Charlie had wanted surrounding the boundaries of Villa Rosa were planted without any further trouble from the work crew. None of the laborers ever talked of the incident between Lyle and Adam-- at least, not in front of their employers. Adam and Charlie had filed a police report just as Bill had recommended, and every day, Charlie held her breath to see if those vile pictures had yet to surface in the media.

The last of September came to a close, and everyone braced themselves for October. Beppe kept an anxious eye on the calendar, for he was racing against time to finish the work outside Villa Rosa, before the winter rains began. When Adam, Hiram, and Mike finished the plumbing, Beppe didn't waste a second, and sent in another work crew to begin pouring the concrete floors, and moving on to the next step of the renovation. Now that he was no longer needed, Adam breathed a sigh of relief, and was more than glad to step aside and let others burden the pressure of Beppe's demanding work schedule.

Since Adam was back in front of his piano again, Charlie used his absence as an opportunity to get some additional work done that she had wanted to save as a surprise. One of the largest parts of her surprise, however, required a large delivery that would have been easily seen from the front window of their mobile home. Enlisting Vera's help, the women were able to distract Adam's attention away from the window long enough for the delivery to be made. Charlie oversaw her surprise every step of the way, and was so excited, that she came close to telling Adam before it was even ready! But wait she did, and the surprise kept getting better.

Gradually, Villa Rosa was no longer looking like the abandoned estate it once was. The rose hued walls that inspired its name had been cleaned and repaired; the heavy front door had been completely refinished, and any rust on its wrought iron fittings had been sanded and repainted black. Bathroom fixtures were purchased and installed, the kitchen remodeled, new windows put in-- and that was just for one of the bungalows! Every day, more material arrived by the truckload, so that it kept Beppe and Charlie very busy. The end of their work was coming into sight, and Villa Rosa was emerging as a true desert rose.

At the beginning of November, Beppe looked at his list and declared that their work was nearly finished. Fancy wrought iron gates ornamented with roses had been commissioned from a local artist, and were now ready to be installed as the front entrance to the Villa Rosa estate. Charlie was thrilled with the workmanship, but the part Adam loved the most, was the gate's automation. From the main house, Adam could speak to the driver of the vehicle and get visual identification through a small security camera-- just in case anyone claimed to be someone they were not. Then, with a push of a button, Adam could allow them entry.

After the car drove through, the gate would automatically shut and secure itself. This would mean no longer listening for horn honks, and running outside to unlock the gate to let the vehicle in! Adam knew it was a luxury, but the added security it would mean to the property, outweighed any guilt he had about spending so much money. In addition to this, a state of the art security system was being installed all around the property. Adam was paying a lot to make sure Villa Rosa would be as protected as was humanly possible-- not only for Charlie's sake, but for Vera and Chuck, as well.

By mid-Novemeber, Beppe announced that he had finished the work contracted for Villa Rosa. The rest was up to Charlie. The estate sat large and empty, waiting for her to furnish it and make it a home. Villa Rosa had required an extremely large labor force to finish so quickly, and more money than Beppe had ever handled for work on a private residence. But he was satisfied that Adam had received what he paid for, and took pride in restoring the property, to what he felt, was even greater than its former glory.
continued on next page...