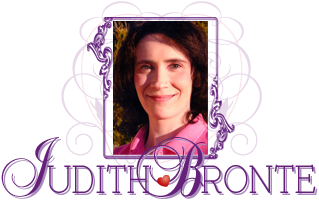 Back to Romantic Love Stories Homepage
Romantic Fiction
/
Read it for free online!

...continued from previous page

Be among the first to know
when I post new chapters, to new books!
Click Here

Keep up-to-date
on all the announcements and website news!
Subscribe today!
My policy is to follow the Golden Rule (Matthew 7:12); I hate spam too, and will never sell or give away your email address.
"And did she?" pressed Adam.
"I touched her just once, and she got really scared," confessed Chad. "I'm sorry, Uncle Adam! I thought if we were going to get married, it wouldn't matter!"
"If you truly believed you weren't doing anything wrong," said Adam, "would you be so embarrassed before me right now? What is your conscience telling you, Chad?"
"I'm sorry," the boy repented, tears beginning to roll down his cheeks.
Adam exhaled, and guided Chad to a nearby pile of buckets. He overturned two of them, and they sat down.
"Does this make me as bad as my Dad?" wondered Chad.
"You repented," replied Adam. "Your father hasn't. Son," he sighed, "I'm going to ask you a question, and I want you to answer me in all honesty. Do you remember when you opened my bedroom door while I was with Aunt Charlie?"
"Yes."
"Was that an accident?"
Chad hung his head in shame. "Not exactly. I'm sorry, Uncle Adam."
"Then, you lied to me," Adam sighed disappointedly.
"I'm sorry," Chad repeated once more. Ashamed, he broke into tears, and wept.
"I forgive you," Adam placed his hand on Chad's shoulder. "You're going to have to apologize to your aunt, as well. You know that, don't you?"
"Yes," cried Chad. "I'm so afraid, Uncle Adam! What if this means I'm like Dad? Mom always said Mike was like you, and I was like Dad! What if it's true?"
"You may look like him on the outside," said Adam, "but that doesn't mean you're like him on the inside. Chad, the same sins your father is guilty of, could easily happen to any of us. But, unlike our physical appearance, we have a choice of who we resemble in our heart. That happens by doing what we know is right, or choosing to do what we know is wrong. Do you understand?"
"Yes," he mumbled.
"I accept your apology," Adam tried to assure him. "But I think we need to have a talk."
"Isn't that what we're doing right now?" sniffed Chad, as his uncle handed him a clean handkerchief so he could blow his nose.
"I mean a different kind of talk," hesitated Adam. "Your mother and I have already discussed it, and we agreed that I should be the one to do this."
Chad swallowed hard. "What discussion?"
"At your age," Adam inhaled and gathered his courage, "it's only natural to be curious about girls and women. I know I was."
"You were?" Chad sounded hopeful.
"Yes," confessed Adam, "I was curious. And my hormones made me feel even worse. I was tempted more often than I cared to admit, and for a while, I thought I was a lost cause."
"What'd you do about it?" wondered Chad.
"I'll tell you what my dad told me," answered Adam. "He said that to have the temptation was only natural. But to give into it-- that's what turned a temptation into sin. Dad showed me a passage in James verses fourteen and fifteen that really explained it well," recalled Adam. "Your grandpa made me memorize it, and I still remember it to this day. 'But every man is tempted, when he is drawn away of his own lust, and enticed. Then when lust hath conceived, it bringeth forth sin: and sin, when it is finished, bringeth forth death.' You see, I realized that it's only when you give in to the lust, that temptation becomes sin. The Bible doesn't say that anyone who's tempted, suddenly sinned without meaning to. There I was, going around feeling guilty for something that only made me human! Chad, just understanding that, made me feel so much better."
"But, I gave in to it," sighed Chad.
"Yes, you did," replied Adam, "but you're making up for it now."
The eleven year old stood up and stared at the mobile home in the distance. He knew what he had to do, and shoved his hands into his pockets with a determined face. His dad had made his choice, but he was going to make his own.
"I'll go with you," offered Adam, getting to his feet and standing beside his nephew.
Chad smiled his gratitude and the two started their walk back to the house. It was with a little sadness, that Adam recognized the unmistakable look on Chad's face. Even though he was eleven, it bespoke the beginnings of manhood, and Adam was saddened to see the transformation taking place. He could remember the days not so very long ago, when Chad followed him about with his toy tool belt, proclaiming himself to be his helper.
Chad may have been growing up, but Adam knew that the process didn't stop upon reaching adulthood. Thomas could have taken a lesson from his son, this night.

"Blessed is the man that endureth temptation: for when he is tried, he shall receive the crown of life, which the Lord hath promised to them that love Him."
~ James 1:12 ~
end of chapter