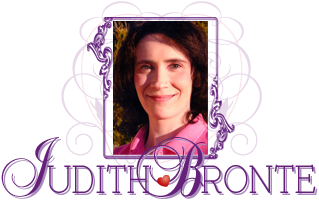 Back to Romantic Love Stories Homepage
Romantic Fiction
/
Read it for free online!


Be among the first to know
when I post new chapters, to new books!
Click Here

Keep up-to-date
on all the announcements and website news!
Subscribe today!
My policy is to follow the Golden Rule (Matthew 7:12); I hate spam too, and will never sell or give away your email address.
Chapter Fifty-four
Come What May

"And [Charlie] said unto the LORD, O my Lord, I am not eloquent... And the LORD said unto [her], Who hath made man's mouth? or who maketh the dumb, or deaf, or the seeing, or the blind? have not I the LORD? Now therefore go, and I will be with thy mouth, and teach thee what thou shalt say."
~ Exodus 4:10-12 ~

he ground beneath Adam's private jet grew small as it climbed into the atmosphere above the Southern California sky. Charlie still wasn't sure how Adam had managed to talk her into the live interview with Norman Jones, but here she was, on her way to Atlanta to meet the famous talk show host.

"This is a big mistake," mumbled Charlie, shaking her head and nervously looking at Adam, who was seated beside her on the plane.

"You'll do just fine," he assured her.

"That's easy for you to say," she whimpered. "You're the famous Wallace Shipley. I'm just plain Charlotte Overholt from Butte, Montana."

Adam's eyebrows raised when he heard her maiden name.

"I beg your pardon," he grinned, "but that's Clark-- not Overholt. One remark like that during the telecast, and people are going to think our marriage was only staged for the camera."

With a moan, Charlie slumped back in her suede upholstered seat.

"Why does he want to talk to me?" sighed Charlie. "Can't Norman Jones just ask you the questions, and leave me out of it? Do I have to be there?"

"Let's try to put this into perspective," said Adam, dismissing the refreshments that the male steward offered. "Instead of thinking of yourself as Charlotte Clark, think of yourself as Charlotte Shipley, wife of celebrated pianist, Wallace Shipley. There," he nodded, "does that make you feel any more famous?"

"Not really," groaned Charlie.

"You don't have anything to be concerned about," Adam once again tried to console her. "I'll be with you through the whole thing. Besides, Norman probably will be talking to me for most of the time. All you have to do is be yourself, and when you don't want to answer something, just look to me, and I'll step in. This isn't that big of a deal, Charlie."

"Sure," Charlie replied disbelievingly. "Flying two thousand miles cross country to be interviewed by Norman Jones happens to everyone." At this, Charlie folded her arms and seriously wondered if their pilot would turn the plane around if she asked him to.

Adam didn't respond, for he knew that it was only her nerves speaking. It had taken a lot of persuading to get her to agree to this interview, and Adam was half afraid of saying something that would change her mind-- such as that slip about their wedding being staged for the camera. Adam bit his tongue. That was close. He'd have to be more careful, or Charlie was going to rummage through the plane in search of a parachute.

From his seat across the aisle, Kevin listened through headphones to the movie that was being played on the private theatre. The only telltale sounds that gave him away, were his occasional chuckles as he forgot himself and laughed out loud.
continued on next page...