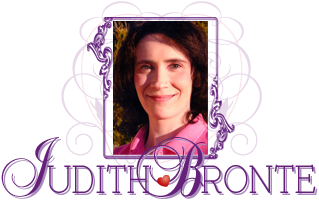 Back to Romantic Love Stories Homepage
Romantic Fiction
/
Read it for free online!


Be among the first to know
when I post new chapters, to new books!
Click Here

Keep up-to-date
on all the announcements and website news!
Subscribe today!
My policy is to follow the Golden Rule (Matthew 7:12); I hate spam too, and will never sell or give away your email address.
Chapter Thirty-eight
Public Opinion

"Fear them not, neither be dismayed at their looks."
~ Ezekiel 3:9 ~

harlie was eager to tell Maggie the big news of her engagement to Adam, but Mr. and Mrs. Downen had gone away for the entire weekend, dragging Maggie with them, so Charlie had to exercise patience.

Monday morning, the day after Charlie's engagement to Adam, Charlie woke up to find that she had slept in a little late. While she was still getting dressed, she heard Jerome impatiently honking the car horn outside.

"Don't you want you're breakfast, Pumpkin?" asked Vera, as her granddaughter barreled past her with backpack in hand.

"See you later, Grandma!" was all the reply Charlie had time for.

"You're late!" grumbled Jerome, when she finally slid behind the wheel.

"Sorry, Uncle Jerome," apologized Charlie, "I guess I overslept."

Jerome answered with an angry "humph!" Charlie started the car down the street and onto the long narrow road out of Twin Yucca. The crisp desert air whipped through Charlie's hair through the open window.

"It's a beautiful day, isn't it?" remarked Charlie, glowing with joy.

Jerome skeptically looked out his car door window at the gray overcast skies, and then back at his niece.

"So you've accepted Adam," he mused. "Make sure you get a prenuptial agreement."

"Why would I want to do that?" asked Charlie.

"By California law," continued Jerome, in a cold indifferent voice, "you would be entitled to your fair share of community property. You had better protect your rights."

"What are you talking about?" asked Charlie, only half listening.

"I didn't give my permission for him to marry you, for nothing," sneered Jerome. "I'm sick of his holier-than-thou attitude. Just wait until his marriage fails-- that'll teach him!"

Angrily, Charlie pulled the car over to the side of the road, and jumped out.

"What do you think you're doing?" demanded Jerome, ignoring the fact that he had just finished insulting the man she was going to marry.

"I'm walking to school!" replied Charlie, stunned by the lack of love in her uncle.

"Suit yourself," said Jerome, moving over to the driver's side.

Jerome drove away, leaving her on the side of the road, with a few miles more to cover between there and the school. Something moist landed on her cheek. Thinking it was a tear, she sadly wiped it away. Then another drop landed on her face. As Charlie looked up at the heavy clouds blanketing the Mojave sky, several more drops splashed onto her face. An ominous clash of thunder sounded in the near distance. Resisting the urge to cry, Charlie tried hard to forget Jerome's heartless words.

"Please, God," she whispered under her breath, "don't let me fail Adam! Cause our marriage to succeed!"
continued on next page...