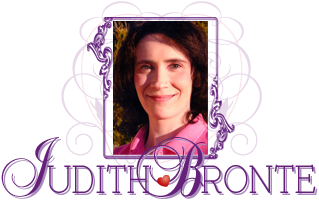 Back to Romantic Love Stories Homepage
Romantic Fiction
/
Read it for free online!

...continued from previous page

Be among the first to know
when I post new chapters, to new books!
Click Here

Keep up-to-date
on all the announcements and website news!
Subscribe today!
My policy is to follow the Golden Rule (Matthew 7:12); I hate spam too, and will never sell or give away your email address.
"Are you going to finish school?" Shirley asked, continuing her questioning. "If you marry next summer, won't you still have half a year of school left before graduating?"
"I intend to finish my education, even after the wedding," replied Charlie.
"Do you plan on attending college?" she inquired.
"I'm not sure," Charlie replied, honestly. "With Daddy the way he is, I think I'll want to stay home and take care of him as much as possible. I don't see myself entering into any kind of profession right now, when I have an invalid father to take care of."
"Yes, of course," conceded Shirley. "So, you intend to have Chuck live with you and my brother?"
"Yes, Adam and I have talked about that. We would also like Grandma to live with us, too," related the young woman.
"I see. And your uncle is all right with you marrying so young?" inquired Shirley, a little incredulously.
"Adam asked for his consent, and Uncle Jerome said 'yes,'" affirmed Charlie.
"Well, it appears you have at least given the future
some
thought," acknowledged Shirley, winding down her interrogation. "I must say, however, that I'm glad you're both waiting until next summer before getting married. By then, you and Adam will have had more time to consider what you're getting yourselves into. I don't think..." Shirley hesitated, "I still don't think this marriage will work. Life is hard enough, without so many things going against you. I sincerely hope I'm wrong, though. Adam seems to be very much attached to you, and I would hate to see him get his heart broken. Even at his age, I don't believe he has ever endured that kind of heartache, before."
Shirley got up to leave.
"I'm going to go home and break the news to the rest of the family," she said, making her way to the door. "Don't be surprised if they visit you, also." Shirley lingered at the door for a moment. "Please don't break his heart," she pleaded. Then, Adam's sister left.
Wearily, Charlie flopped onto the couch and sighed in relief.
"You've had quite a day," reflected Vera, coming out from her place of exile in the kitchen. "Imagine! You're
actually
engaged to Adam!"
"It
is
incredible, isn't it?" laughed Charlie. "I feel as though I'm walking around in a dream! Oh, Grandma! I'm so
very
happy!"
"Are you sure Adam wants me to come and live with you both?" asked Vera, unsure of the genuineness of the invitation. Vera was, after all, Charlie's grandmother, and maybe Adam was only being polite in extending the invitation to include herself.
"Grandma," said Charlie, touching the old woman's hand, lovingly, "he means it-- we both do."
Charlie half expected the rest of Adam's family to come and instigate their own round of questioning, but to her relief, they let her alone for the rest of Sunday.
Back in Raleigh, after hearing Charlie's retelling of what had happened, Adam broke his happy news to the guys. It came as no surprise to Gary, who heartily congratulated Adam upon his engagement. Bill, Adam's long-suffering manager, was delighted for Adam and Charlie, both. Ever since the success of the Christmas concert, Bill had come to respect the teenager.
Melvin, however, had a teenage daughter of his own. The publicist found himself a little uneasy with Adam's choice for a wife. Melvin privately remembered a joking statement he had once said to his own wife, when his eighteen year-old daughter began seeing an older man: "Let's lock her in her room, and not let her out until she's thirty-four!" Like Shirley, he felt that such a marriage didn't have a chance of succeeding. However, unlike Shirley, Melvin kept these opinions to himself. After all, Charlie wasn't his daughter.
"When the LORD turned again the captivity of Zion, we were like them that dream. Then was our mouth filled with laughter, and our tongue with singing: then said they among the heathen, The LORD hath done great things for them. The LORD hath done great things for us; whereof we are glad."
~ Psalms 126:1-3 ~
end of chapter