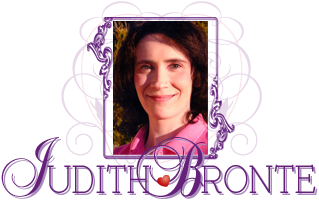 Back to Romantic Love Stories Homepage
Romantic Fiction
/
Read it for free online!


Be among the first to know
when I post new chapters, to new books!
Click Here

Keep up-to-date
on all the announcements and website news!
Subscribe today!
My policy is to follow the Golden Rule (Matthew 7:12); I hate spam too, and will never sell or give away your email address.
Chapter Forty-six
The Fixer-Upper

"The LORD shall comfort Zion: He will comfort all her waste places; and He will make her wilderness like Eden, and her desert like the garden of the LORD; joy and gladness shall be found therein, thanksgiving, and the voice of melody."
~ Isaiah 51:3 ~

ate one night in June, two rented cars pulled up to Adam's private airplane at the Montana Silver Bow County Airport. Adam had taken a few days to enjoy Charlie and to recuperate from the pressures that had been placed upon him during the tour. Now that their engagement was on again, he could relax for the first time since she had run away. Charlie had also needed this time to rest her ankle, which was beginning to feel better after so much care and attention from Adam, who had single-handedly done everything to ensure her comfort and recovery, even though Vera had assured him that she was able to do it, herself. The old woman, however, understood Adam's pleasure in helping Charlie, and willingly remained in the background, silently overseeing Charlie's care.

Before long, rumors began to spread in Butte that Wallace Shipley was in town, and many citizens began to call into the local radio station, to report their latest sighting. It didn't take much longer, before Adam's location had been found out. He hadn't wanted his time with Charlie to end, but he still had concert dates to fulfill, and a tour to wind up.

As the cars came to a stop, Adam got out and lifted Charlie into his arms, so she wouldn't have to climb up the aircraft steps by herself.

"My ankle is well enough to go up a few steps!" she laughingly exclaimed.

"You can't be too careful," he smiled, with a twinkle in his eye.

Just then, a camera flash momentarily lit up their space of the night, as a photographer descended on the entourage, snapping pictures at the couple.

"I'll take care of it," whispered Melvin. "Both of you get in the plane."

Adam gently carried Charlie inside, with Kevin and Vera following close behind.

"The rumors are true, then!" exclaimed the photographer. "Wallace Shipley IS in Butte!"

"Wallace Shipley WAS in Butte," amended Melvin. "He's taking Charlotte and her grandmother back to Twin Yucca before resuming the tour."

"How about another picture?" coaxed the photographer. "It could put my kid through college."

"With the high price of tuition, nowadays, I seriously doubt it," answered Melvin, good-humoredly.

While Melvin held the photographer at bay, the flight attendant stowed everyone's luggage on board the jet. When everything was ready, Bill, Gary, and Melvin climbed up the steps, while the photographer kept taking pictures of what he could.

"Someone on the radio," Melvin informed Adam, "reported they saw you at a stop light, on your way to the airport."

Adam looked out his window, and saw other vehicles pulling into the gates of the airport.

"Looks like we're leaving none too soon," he muttered, as the jet began to taxi down the runway.

As the growing crowd grew smaller and smaller below, Charlie rested her head against Vera's shoulder and fell asleep. Bill had chosen the dead of night to steal out of Butte, so they could avoid as much media attention as possible. Now that they had made their getaway, the others followed Charlie's example, and caught some sleep before landing in Twin Yucca.

Adam, however, remained awake, sitting across from Charlie, mentally tracing the graceful curves of her face, and memorizing the way her long brown hair fell onto her shoulders. The dim light from the cabin windows became fainter and fainter, until all Adam could see were the brilliantly flashing stars in the dark night sky outside his window.
continued on next page...