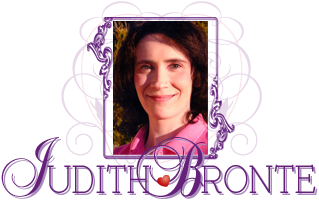 Back to Romantic Love Stories Homepage
Romantic Fiction
/
Read it for free online!

...continued from previous page

Be among the first to know
when I post new chapters, to new books!
Click Here

Keep up-to-date
on all the announcements and website news!
Subscribe today!
My policy is to follow the Golden Rule (Matthew 7:12); I hate spam too, and will never sell or give away your email address.
"Charlie," he began, "I know about the results of your genetic test. After I found out, I flew back here as soon as I could. I wanted to tell you that it didn't change my love. I love you more than ever. Can't you see that?"
"I see it," answered Charlie, softly. "But, that's why I can't let you make this sacrifice for me. Didn't you hear what Peter Webber, my genetic counselor must have told you? In my thirties or forties, I'm going to start turning into my Daddy! He doesn't even recognize me anymore, Adam!"
"I know you've been through a lot, these past weeks," said Adam, in an understanding voice. "It's been rough for everyone, but especially, for you. If I could trade places with you, I'd do it in an instant!"
"Maybe I should go," said Charlie, looking around for her crutches.
Adam quickly seized the objects and held them hostage behind his back, well out of her reach.
"I'm not letting you leave," said Adam, soberly. "Thanks to you, I've had some sleep, and I'm beginning to come back to my senses. I know this prognosis of your future looks bleak. God only knows the way I'd react if I were in your situation. I can't promise you that the disease won't claim your memory, but I
can
promise you that it will never claim my heart; I can promise to never leave you, and that I'll be there for you as long as there's a breath in this body. I'll try my hardest to be what you need me to be."
"Please, Adam," wept Charlie, tears coming to her eyes, "don't do this to me! I can't put you through that kind of torture!"
Adam set aside the crutches and knelt on the floor in front of her.
"Charlie," replied Adam, taking her hands into his own, "seeing you slip away from me because of Alzheimer's Disease wouldn't be the same kind of torture, that walking away would be. It's one thing for God to take you-- it's another for you to leave because it was
your
decision. There's so
much
life for you still to live! Give me the honor of sharing whatever time is left,
together
. Don't be afraid to give me your heart."
Adam had worn down the last of Charlie's resistance. She sobbed while he took her into his arms. With a great sigh of relief, Adam embraced his fiancée.
"Whatever happens," he whispered in her ear, "you'll always be in my heart, Charlie-girl."
Then, he pulled Charlie's engagement ring from off his little finger and slipped it back onto its rightful owner. Vera, who had been listening from the kitchen, quietly wept into her handkerchief.
"I want you to have a big wedding, Charlie," said Adam. "I want it to be something you'll never forget, for as long as you're able. It's so good to have you back! When Kevin and the detective couldn't find you, I was convinced you had left Butte, for good!"
"Actually," said Charlie, resting her head on Adam's shoulder, "I never left the apartment building."
Adam looked at her, incredulously.
"That's not possible!" he reasoned. "The detective went to every apartment, and no one had seen you!"
"
Every
apartment?" questioned Charlie, with a half smile. "Even the empty ones?"
In spite of himself, Adam chuckled.
"Before the hike," she said, "I left a check for unpaid rent with the landlord. He not only said he understood, but he wished me luck, as well."
"That'll teach me not to underestimate you, again," grinned Adam, with his typical Clark smile.
"Dinner is ready!" announced Vera, as Melvin placed a serving plate of Mexican enchiladas on the table.
Gary emerged from his room and smiled when he saw Adam and Charlie sitting on the couch like two perched lovebirds. With everyone assembled, and Adam and Charlie within earshot, Bill led the group in prayer.
"Lord," prayed Bill, "before we eat, we want to thank you bringing Charlie and her grandmother safely back among us. We thank you that Adam and Charlie have
finally
made up [the men laugh softly] and respectfully ask, that when they get married next month, that they leave us out of it! [everyone laughs] In Jesus' name, amen!"
"It's too late!" shouted Adam from the living room, "the invitations have already gone out!"
"Well, guys," sighed Bill, feigning disappointment, "I guess there's no getting out of it, now!"
Adam got up and brought Charlie's dinner plate to her, for it would have been hard for her to prop up her foot at the table with so many people crowded around it. Then Adam sat down on the couch next to her, and contentedly ate his meal.
"I'm glad the tour is going to be over next month," observed Gary, from the kitchen.
The next day, Jo received a visit from the famous Wallace Shipley, and his much publicized fiancée. Melvin had allowed one photographer from the press to be present, so the small girl would have something to remember the occasion by. Adam presented Jo with a signed copy of one of his albums, inscribing it, "Jo, always stay close to the Lord-- and the piano! Your friend, Wallace Shipley." It would forever after be one of Jo's most prized possessions.

"Ye are our epistle written in our hearts, known and read of all men."
~ 2 Corinthians 3:2 ~

"I charge you, O ye daughters of Jerusalem, by the roes, and by the hinds of the field, that ye stir not up, nor awake my love [Adam], till he please."
~ Song of Solomon 2:7 ~
end of chapter