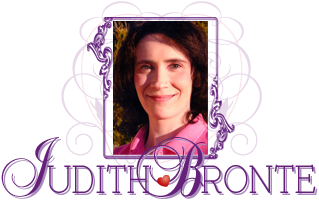 Back to Romantic Love Stories Homepage
Romantic Fiction
/
Read it for free online!


Be among the first to know
when I post new chapters, to new books!
Click Here

Keep up-to-date
on all the announcements and website news!
Subscribe today!
My policy is to follow the Golden Rule (Matthew 7:12); I hate spam too, and will never sell or give away your email address.
Chapter Nine
Business As Usual

"The LORD giveth wisdom: out of His mouth cometh knowledge and understanding. He layeth up sound wisdom for the righteous."
~ Proverbs 2:6, 7 ~

s the buzzer on the door of Clark Plumbing Service and Supply sounded, Mike looked up, hugging a receiver between his chin and right shoulder.

"Please hold for a moment, Mrs. Tieger," Mike said into the phone. The customer walked to the counter where Mike was standing.

"You sell plungers, right? I mean, this is a plumbing store, right?" asked the man.

"Third isle, on your left," directed Mike. The man nodded and Mike returned to his phone call.

"Mrs. Tieger, we don't pump septic tanks," he continued. "Yes, I know. My uncle called someone to come over the last time you called..." the excited woman's voice interrupted Mike. He patiently sighed. "But he doesn't work for us, Mrs. Tieger. Harvey runs his own business. He pumps septics for a living-- we do not. Uncle Adam gave you his phone number..." Mike sighed again as Mrs. Tieger interrupted once more. Just then, the customer returned to the counter holding a plunger. "Uncle Adam isn't here right now, Mrs. Tieger," continued Mike as he ran the plunger through the scanner. "He's at a job right now." Mike handed the customer his receipt. "Yes, Mrs. Tieger, I'll do that," replied Mike, hanging up the receiver. As the customer was leaving, an old white van with the store logo painted on its side pulled up and parked in its usual spot near the entrance to the store.

Adam breathed a sigh of relief as he entered the air conditioned coolness of the store.

"Anything happen while I was gone?" he asked, walking to the back of the store where the office and storeroom were situated.

"Mrs. Tieger called again," announced Mike, following his uncle.

"Let me guess," smiled Adam.

"She wants us to pump her septic," finished Mike.

"What month is this?" asked Adam, leaning over the desk to look at the calendar. Adam narrowed his eyes, squinting at the blurred squares before him.

"Where are your glasses?" asked Mike, knowing that his uncle couldn't read a thing without them.

"Oh, they're around here someplace," replied Adam. "I believe the last time Mrs. Tieger called it was only five months ago. Her septic can't be full already," reasoned Adam, thoughtfully.

"Mrs. Tieger said that Harvey said that she needed more leach lines," repeated Mike.

"Either that, or Mrs. Tieger has a leak somewhere," suggested Adam. "A bad plumbing leak can really fill a septic fast."

"It's a long shot, but I guess it's possible," conceded Mike.
continued on next page...