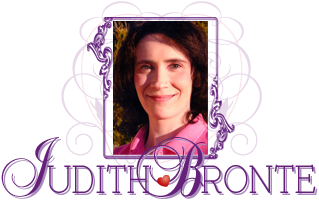 Back to Romantic Love Stories Homepage
Romantic Fiction
/
Read it for free online!


Be among the first to know
when I post new chapters, to new books!
Click Here

Keep up-to-date
on all the announcements and website news!
Subscribe today!
My policy is to follow the Golden Rule (Matthew 7:12); I hate spam too, and will never sell or give away your email address.
Chapter Twenty-six
A Little Thanksgiving Romance

"A friend loveth at all times."
~ Proverbs 17:17 ~

"A man that hath friends must shew himself friendly: and there is a friend that sticketh closer than a brother."
~ Proverbs 18:24 ~

he day before Thanksgiving, Charlie had an unexpected visit from Adam. He found her in the kitchen, busily preparing for the next day.

"That's a lot of food," observed Adam, leaning against the kitchen table.

"I always prepare a lot of food on Thanksgiving," replied Charlie, shooing Adam from the table, for he was in her way. "What isn't eaten, I save for leftovers. I even put some away in the freezer so I won't have to cook so much later on."

"Makes sense," said Adam, retreating to the other side of the kitchen. "Charlie," he began, "I've been thinking."

"I'm really busy right now," said Charlie. "Could it wait until later?"

"I'm afraid it can't." Adam's face was serious.

"Is this going to be bad news?"

"No," replied Adam, "but it can't wait any longer."

"You have my attention," said Charlie, folding her arms.

"Where's Maggie?" began Adam.

"You mean, right now? She was supposed to help me today, but had a headache and stayed home. I was actually a little relieved, for she's about as much help in the kitchen as she is in the garden!"

"Knowing Maggie, I don't think she really intended to lie," said Adam.

"You're leading up to something," sighed Charlie, "and I don't think I'm going to like it."

"You're Maggie's best friend, and she tries hard to like the things you like. When Maggie finds something, or, for instance, someone that she likes and you don't, I think she becomes afraid that she'll lose your friendship."

"This is about that policeman, isn't it?" guessed the teenager.

"Charlie, Maggie isn't home with a headache. I just saw her and Jeff out strolling together. I knew she was supposed to be helping you today, so I took the opportunity to talk to you without her overhearing. I wanted to know what happened to make you dislike policemen so much. You didn't know Jeff long enough for him to offend you, so I must conclude that it's his profession you dislike."

"What are you talking about?" denied Charlie.

"Maggie knows you don't like him, that's why she went behind your back," pointed out Adam.

"What's the big deal if I don't like cops, or not!" exclaimed Charlie.

"Because whatever it is, it's hurting Maggie," said Adam, maintaining his composure. "What hurts Maggie will eventually hurt you, because you care for each other."

Charlie looked at him skeptically.

"It's one of those circle things," explained Adam.
continued on next page...