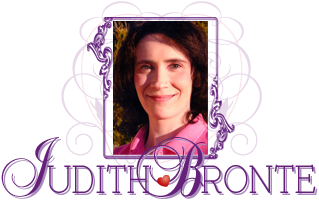 Back to Romantic Love Stories Homepage
Romantic Fiction
/
Read it for free online!


Be among the first to know
when I post new chapters, to new books!
Click Here

Keep up-to-date
on all the announcements and website news!
Subscribe today!
My policy is to follow the Golden Rule (Matthew 7:12); I hate spam too, and will never sell or give away your email address.
Chapter Twenty-three
Mike's Birthday

"Casting all your care upon Him [God]; for He careth for you."
~ 1 Peter 5:7 ~

"Cast thy burden upon the LORD, and He shall sustain thee: He shall never suffer the righteous to be moved."
~ Psalms 55:22 ~

rs. Shirley Garner entered Clark Plumbing Service and Supply and greeted Mike as she walked to the office.

"What are you doing here, Mom?" asked Mike, setting down the journal he had been studying for the California Journeyman Plumber License exam.

"Where's your uncle?" asked Shirley.

"In the office."

"Go back to your studies," smiled Shirley. When she found Adam, his head was cocked over the back of the chair, his feet were on the desk, and he was fast asleep.

"You're not supposed to take naps in the daytime," reminded Shirley, shaking her brother by the foot to wake him up. Adam opened his eyes wearily, and sat up straight in his chair.

"Hi, Sis," he yawned.

"No wonder you can't sleep at night!" scolded Shirley. "You're supposed to adhere to your schedule!"

"I know, I know," replied Adam.

"I don't understand why you can't go to bed and sleep at bedtime like everyone else! It's not difficult to do when you stick to a routine!"

Adam shrugged it off. He had long ago given up trying to explain to his sister that sometimes all the schedules, the staying awake during daylight hours, the sleeping pills, the midnight walks, and all of her good intentions were not enough to give him a good sound sleep. When he couldn't sleep, he couldn't sleep! And when he couldn't sleep, Shirley's concerned hovering only served to make it worse. It was easier to agree with her than to excite Shirley's motherly sensibilities.

Even though he was older than her by one year, Shirley was the protective "big" sister who always knew what was best for her brother. Since their childhood, it had always been this way.

"What brings you here?" he asked, hoping to divert the subject.

"Saturday is Mike's birthday, and I thought we might have a barbecue party at the house," suggested Shirley.

"That's right," muttered Adam. "I forgot it was in September. How old this year?"

"Twenty-six," sighed Shirley. "It doesn't seem possible, does it?"

"They do grow up fast," conceded Adam.

"I thought I would invite a few friends and neighbors-- nothing big, just a small party," continued Shirley.

"That's nice," he replied, scribbling a note to get Mike a birthday present. "May I bring a friend or two?"

"Constance is always welcome," replied Shirley.

"Actually, I was thinking of inviting Chuck and his daughter," answered Adam. "That is, if it's all right with you."

Shirley was disappointed. Just as she was certain Adam was messing up his life with this sleep deficiency nonsense, she was positive that Constance was the right woman for her brother. For many years, Shirley had thought he needed a wife, and that Constance was the perfect mate for him. In fact, it was Shirley who had introduced them to each other.
continued on next page...