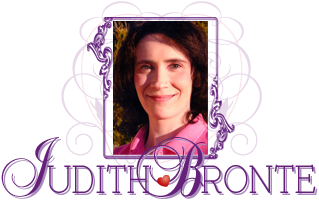 Back to Romantic Love Stories Homepage
Romantic Fiction
/
Read it for free online!

...continued from previous page

Be among the first to know
when I post new chapters, to new books!
Click Here

Keep up-to-date
on all the announcements and website news!
Subscribe today!
My policy is to follow the Golden Rule (Matthew 7:12); I hate spam too, and will never sell or give away your email address.
"But they make fun of me when I wait at the other ones," replied Maggie.
"Secondly," said Charlie, seeing that there were actual reasons why Maggie was doing as she was, "I'm sure Wayne appreciates the fact that you keep his cause alive, but I'd imagine he wouldn't want you to wait at this bus stop, instead of living your life." Maggie looked at her expectantly.
"Then what do I do?" she asked.
It had never occurred to anyone that Maggie might be there because she felt there was no other place to go. Not that she was homeless-- but friendless.
"Well," stammered Charlie, trying to think of an answer to such a simple question, "why don't you do volunteer work, or something?" Maggie was hoping that this new found friend who had taken an interest in her, would make some kind of an offer, or something that would include her in Charlie's life. She was ready to leave the bus stop forever. "I guess you can come to dinner," conceded Charlie. "You can volunteer to help me with the dishes."
"And of some have compassion, making a difference."
~ Jude 22 ~
Over dinner, Charlie learned that Maggie worked at Dairy Cream part time, that her parents had lived in Twin Yucca since she was little, that she was unable to graduate from High School, and that Charlie was the first real friend she had since a childhood girlfriend of hers went away six years ago. The delicate way Maggie had said, "went away" gave Charlie the impression that her previous friend had died.
Chuck received Charlie's guest warmly, though he was puzzled why his daughter had invited her.
Vera was glad to let Charlie and Maggie fix dinner and clean the dishes, but she didn't appreciate the fact that Charlie was befriending a city outcast; and, Maggie was more than twice Charlie's age. She should be making friends with other teenagers, and not grown women with slow ways. What would their across-the-street neighbor, Mrs. Jacobs, say?
After the dinner dishes were finished, and the food had been put away, Charlie excused herself from everyone, including her guest. She had to retire to her room for some intense studying. To Charlie's great surprise, Maggie followed her into the bedroom.
"I have to study now," explained Charlie, politely. She hoped Maggie would take the hint and leave, but she didn't! She was like a stray puppy who had found someone to befriend it. "Aren't your parents going to miss you?" asked Charlie.
"I called Dad and told him where I was," replied Maggie, taking a look around. "You don't have much stuff," she observed. "I have pink walls and a canopy bed, and a collection of old dolls. Do you collect dolls?" Maggie was trying the teenager's patience. Charlie hadn't went to the bus stop to find a new best friend-- or had she?
Jerome snorted smugly at his opponent. His castle had just defeated Adam's bishop, and now was within striking distance of his knight.
"Did you know Arnold has a bedsore?" asked Adam, advancing a pawn forward one square.
"Arnold who?" asked Jerome, his attention on the game before him.
"Your father," hinted Adam. "You know, the man who showed up at mealtime and sat at the head of your table?"
"Yes, yes, what about him?" exclaimed Jerome, impatiently.
"He has a nasty looking bedsore," replied the plumber.
"What am I supposed to do about it?" snapped Jerome. "I'm not a nurse!"
"I naturally thought you would want to know how he was doing," replied Adam, harmlessly.
"Anyone would think you're the DON [Director of Nursing]," sneered Jerome.
"How long do you think it will be when Chuck begins to manifest the same symptoms as Arnold?" asked Adam. It was more than mere idle curiosity; he was concerned, as Chuck's friend, to know what was going to happen next.
"You, too?" groaned the Administrator.
"What do you mean?" asked Adam, moving his queen out of reach from Jerome's remaining castle.
"Charlie wouldn't shut up today," replied Jerome. "She kept asking questions about AD, and would she be next, and other such nonsense."
"It's only natural for a child to be concerned about their parent," reminded Adam.
"Did you know that she's going to throw away a promising career, just to take care of her father?" asked Jerome incredulously. Adam was about to repeat his last statement, when Jerome continued. "The little lady acts like I'm made of money!"
"You think she should help pay Chuck's expenses?" inquired Adam.
"Well, she's not planning on it any time soon," scoffed Jerome.
"Maybe Charlie is trying to help in the best way she knows," suggested Adam, purposefully moving his queen into Jerome's path. "So, she was willing to sacrifice her own interests for her father, huh?"
"Ah-ha!" cried Jerome triumphantly. "You've lost her highness! Now I can capture your king!"
"You win again," conceded Adam.
"But thou, O man of God... follow after righteousness, godliness, faith, [and] love..."
~ 1 Timothy 6:11 ~

"Have respect unto the covenant: for the dark places of the earth are full of the habitations of cruelty."
~ Psalms 74:20 ~
end of chapter