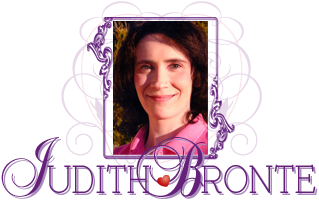 Back to Romantic Love Stories Homepage
Romantic Fiction
/
Read it for free online!


Be among the first to know
when I post new chapters, to new books!
Click Here

Keep up-to-date
on all the announcements and website news!
Subscribe today!
My policy is to follow the Golden Rule (Matthew 7:12); I hate spam too, and will never sell or give away your email address.
Chapter Thirty
Sweet Sixteen

"When I was a child, I spake as a child, I understood as a child, I thought as a child: but when I became a man, I put away childish things. For now we see through a glass, darkly; but then face to face: now I know in part; but then shall I know even as also I am known."
~ 1 Corinthians 13:11-12 ~

s March came to an end, Charlie eagerly looked forward to April. Her birthday was April twenty-third, and she was going to turn sixteen.

For most teenagers, sixteen meant a driver's license. However, Charlie had been the only one in her class that didn't already have a learner's permit. To obtain one, she had to get her legal guardian to sign a permission form-- something which Jerome had flatly refused to do, saying that next, she would want him to buy her a car.

Over the past months, however, Jerome grudgingly admitted to himself that he was sick and tired of driving Charlie back and forth from school. To Charlie's delight, he finally signed the permission form, three weeks before her sixteenth birthday.

As happy as Charlie was over her learner's permit, it was tempered by the fact that Jerome was going to be her teacher. He was going to give her lessons at home, but as soon as she was able, he would let Charlie drive herself to and from school, while he was the licensed passenger. After she turned seventeen, and obtained her driver's license, Jerome said he would find Charlie her own transportation-- providing that she would now be the one to take Chuck for his doctor's appointments, and that she would also drive Vera wherever and whenever the need might arise. Charlie agreed, and the lessons began.

It didn't go too well...

"STOP!" screamed Jerome, as the car lurched forward and hit the dumpster in an abandoned parking lot. "That's the accelerator, not the brake!" Oh well, as Charlie pointed out, it was only a small dent.


With Charlie's birthday so near, Vera began to make preparations for the birthday party.

"I don't want a party," resisted Charlie. "It's too much expense and trouble."

"But, you're turning sweet sixteen, and I think that calls for a celebration," refused Vera. "And just think, you could invite all your friends! Maybe you could have a slumber party. What do you think of that?"

"Grandma, my friends are too old for slumber parties," reasoned Charlie.

"Nonsense!" exclaimed Vera.

"Adam would never come to a slumber party," laughed Charlie, "but Maggie might."

"I wasn't talking about grown adults!" argued Vera. "Surely, you have plenty of friends your own age that would be more than happy to come!"

"The only two people that are my age, and that I call friends, are Sara and Scottie!" exclaimed Charlie. "And I don't think Scottie would come to a slumber party, either! Really, Grandma, I'm too old for all of this. Why can't I fix a cake for that day and just leave it at that?"

"I'll be the one to make your birthday cake and meal," insisted Vera.

"Grandma, you don't have the time," reminded Charlie. "Not with Grandpa's current situation."

Vera shook her head and went to knit in the living room. She reused to talk about her husband-- it was just too painful. For the first time, Arnold wasn't eating. If he didn't eat soon, he would have to be fed by a tube. It was a sign that he was approaching the very last stage of his battle with Alzheimer's. Dr. Gillis had explained to Vera that Arnold's brain was no longer able to tell his body what to do. Vera refused to accept it, but this meant that the end was nearing for her husband. Caring for Arnold had been her only occupation for the last nineteen years. She expected that when Arnold died, she would soon follow.

"Grandma, I didn't mean to make you unhappy," apologized Charlie, entering the living room.

"I don't see why you won't let me give you a normal sweet sixteen birthday party," retorted Vera. "It only happens once in your life! It's a very special time, and you shouldn't just push it aside!" Vera's knitting needles clicked away.
continued on next page...