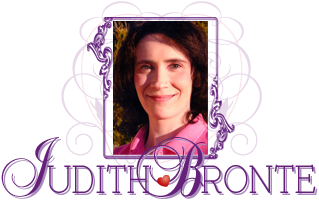 Back to Romantic Love Stories Homepage
Romantic Fiction
/
Read it for free online!


Be among the first to know
when I post new chapters, to new books!
Click Here

Keep up-to-date
on all the announcements and website news!
Subscribe today!
My policy is to follow the Golden Rule (Matthew 7:12); I hate spam too, and will never sell or give away your email address.
Chapter Six
Adam's Move

"There is none like him in the earth, a perfect and an upright man, one that feareth God, and escheweth evil."
~ Job 1:8 ~

dam Clark sat down at a small table in the Recreation Room of Mullen-Overholt Nursing Home. It was nine in the evening on Saturday night, (a half hour after the bedtime of the residents), so the room was comparatively empty, save for the occasional nurse or nursing assistant, who used the tables while they filled out the tedious paperwork their occupations generated. Adam organized the chess pieces on the checkered board in front of him, careful to make sure they all faced the correct direction.


Adam was a soft-spoken man, always tending to be withdrawn and quiet. Because of this, many of the Twin Yucca townspeople nicknamed him "Solitary Adam", or "The Bat", for he routinely had trouble sleeping at night. Often, Adam could be found working in his garden by the light of the moon, late into the night. He also loved to stargaze-- an excuse Adam sometimes offered when pressed for an answer about his peculiar sleeping habits. He was an unassuming man-- always first in line to help a friend or someone in need, but always the last in line to ask help for himself. He quietly worked out his own problems, choosing not to burden others with his troubles.

It was not entirely the fault of the townspeople for their misconception of Adam. He made little effort to change popular opinion. Instead, he adopted a "let them think what they want for they will anyway" policy.

Adam Clark's understated appearance partially accounted for the way he was treated by the townspeople. Adam had dark cropped hair that resembled a two week old Marine haircut; his hair was a little white at the temples, giving him the appearance of someone who was a few years older than his 44 years might suggest; he had light complexioned skin that burned easily in the sun; and he was colorblind, which accounted for the lack of flowers in his garden and the absence of any real color in his wardrobe.

Adam was also a Master Plumber and the owner of Clark Plumbing Service and Supply in Twin Yucca. People knew him as an excellent plumber, though he was "a bit odd." He lived in a comfortable house and made a good living. His handsome nephew, Mike Garner, worked for his Uncle at the store. It was a quiet and relatively peaceful life.

In spite of this, the greatest cause of concern to his mother, Mrs. Ruth Clark, a current resident of Mullen-Overholt Nursing Home, was the fact that her son was still unmarried. Ruth had two children, Adam Wallace and Shirley Alice. Her daughter, Shirley, had married a bearded gentleman by the name of Thomas Garner. They had two children, Michael Thomas, 25, and Chad Adam, 9, who was named after Shirley's older brother, Adam. The Garner family lived fashionably in a large, adobe house on the outskirts of Twin Yucca. Thomas Garner had made his fortune writing how-to books and lecturing at specialty conventions. With an absentee father in the family, Mike and Chad spent their childhood "visiting Uncle Adam." It was often said, much to the annoyance of Shirley, that Mike and Chad behaved more like Adam's sons than Thomas'. Indeed, if a comparison could be made, Thomas had been a wild and rebellious child, only slowing down after a bout with rheumatic fever when he was fifteen. Thomas's eldest son Mike, however, was quiet and introspective, much like his Uncle Adam. Young Chad was a blue-eyed, blonde-haired ball of energy. If Adam had saved anyone from becoming too much like their father, it was Chad. Adam's company had benefited the boys' lives for eternity.

Even so, Adam had spent so much time selflessly taking care of others, that Ruth prayed for someone to take care of him.
continued on next page...