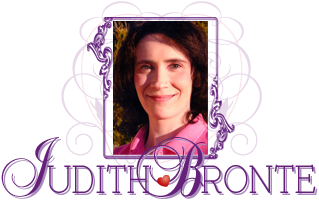 Back to Romantic Love Stories Homepage
Romantic Fiction
/
Read it for free online!

...continued from previous page

Be among the first to know
when I post new chapters, to new books!
Click Here

Keep up-to-date
on all the announcements and website news!
Subscribe today!
My policy is to follow the Golden Rule (Matthew 7:12); I hate spam too, and will never sell or give away your email address.
It was early in the evening when Charlton returned to the apartment. He found Charlotte's luggage stacked neatly by the door, ready to be loaded into the car.
"Chuck," asked Angela, upon seeing him step through the front door, "Do you know where the mate to this pink sock is?" They were the first words out of Angela's mouth since his return.
"No," replied Charlton, realizing he hadn't been missed.
"Well," said Angela, placing her hands on her hips, "I guess that's everything." Charlotte walked into the room, dressed in the traveling clothes her Aunt had picked out.
"You look nice," said Charlton, in a lame attempt to cheer her. Charlotte looked down, refusing to acknowledge the presence of her father. Angela cleared her throat.
"It's time to leave," she said, picking up her purse. "Our flight takes off in half an hour."
"I'll put the gear in the car," replied Charlton.
"Gear?" repeated Angela, quizzically. "Oh yes, I forgot. You always had such a way with words, Chuck," she smiled. "Charlotte, dear, why don't you get in the car," said Angela, in a firm voice that suggested an order rather than a request. "We really do need to hurry if we're going to catch our flight," reminded Angela, seeing Charlton's hesitancy with the "gear."
The short drive to the Silver Bow County Airport was over all too soon for father and daughter. Charlton helped load Charlotte's luggage onto the conveyor belt and waited as Angela presented her tickets at the counter. While Angela was busy with the tickets, Charlton tried to speak to Charlotte, but when he opened his mouth, she turned away.
"It's time to say good-bye to your father," announced Angela returning from the ticket counter. "Our flight is about to take off."
"Good bye, Charlie," said Charlton. "I know you don't want to talk to me right now, but I'm doing what's best for you. I want you to remember that." Charlotte looked away, as if she didn't hear him. "I love you," he said, his voice breaking.
"I wish you well, Chuck," began Angela, "and don't worry about Charlotte. I'll treat her as if she were my own." Angela hurriedly shook hands with her brother-in-law and started Charlotte toward the plane.
Charlotte took a quick glance back. Her father was weeping and looking very much alone. Angela's grip on her arm tightened.
"Be strong for your father, Charlotte. Remember what he said, 'I'm doing what's best for you,'" reminded Angela. Confused and hurt, Charlotte got onto the plane and took her seat. The strain soon became too much. She fainted.
Charlton watched as the airplane slowly disappeared from view. He reached into his jacket pocket and pulled out a small, pink sock. It was all he had left.


"Woe is me now! for the LORD hath added grief to my sorrow; I fainted in my sighing, and I find no rest."
~ Jeremiah 45:3 ~

"My people are destroyed for lack of knowledge."
~ Hosea 4:6 ~

"Train up a child in the way [she] should go: and when [she] is old, [she] will not depart from it."
~ Proverbs 22:6 ~
end of chapter