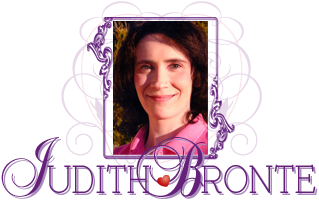 Back to Romantic Love Stories Homepage
Romantic Fiction
/
Read it for free online!


Be among the first to know
when I post new chapters, to new books!
Click Here

Keep up-to-date
on all the announcements and website news!
Subscribe today!
My policy is to follow the Golden Rule (Matthew 7:12); I hate spam too, and will never sell or give away your email address.
Chapter Sixty
Trusting Charlie

"Who can find a virtuous woman? for her price is far above rubies. The heart of her husband doth safely trust in her, so that he shall have no need of spoil. She will do him good and not evil all the days of her life."
~ Proverbs 31:10-12 ~

hen the phone rang, Vera was the first to answer the call. She had been fixing dinner with Mrs. Freemont, while Charlie tried to keep Chuck from getting under foot as he wandered about the kitchen.

"Why don't you play with Wally, Daddy?" Charlie patiently suggested to her father.

Chuck's eyes narrowed, as if confused by who this Wally person was.

"Our dog?" smiled Charlie, giving his memory a gentle nudge.

At this, Chuck nodded that he understood. "Wally," he called to the dog begging at Charlie's feet. Wagging her tail happily at the sound of her own name, Wally came bounding to Chuck and he took the dog into the living room to play with some of the squeaky toys Adam had bought at the pet store.

When Charlie heard Wally's excited barks, she smiled and returned her attentions to helping get dinner on the table.

"Charlie," called Vera, beckoning her to the telephone, "it's your doctor."

"Oh?" Charlie was hopeful that he could confirm her stomach bug, so Adam would stop being so concerned. She dried her hands on a dishcloth, and went to the phone. "Hi, Dr. Alberts. Have my test results come in?"

"They sure have," he answered. "I can safely say that you do not have a stomach bug, flu, or cold."

"I don't?" Charlie was alarmed. She had thrown up lunch that very afternoon, and had been assuring herself that it would all go away in a few more days.

"Are you sitting down?" chuckled the doctor.

"Just tell me," Charlie braced herself. "What is it?"

"Charlotte, you're pregnant."

The words didn't sink in, and Charlie thought she certainly must have heard him wrong. "Could you say that again?" she asked. "I don't think I heard you correctly."

"You're going to have a baby," chuckled Dr. Alberts. "Now that we know the cause of your mysterious nausea, I don't want you taking any more of the medication your clinical trial has you on. Since it's an experimental drug, we wouldn't want anything adversely affecting the baby."

Numbly, Charlie listened to her doctor, only half understanding what he was telling her. She knew she should be feeling joy, but the only emotion that surfaced was fear. What about the Overholt curse? What if her baby inherited the gene? Panic welled inside Charlie, and she struggled to hang up the phone when Dr. Alberts had finished talking.

Nearby, Vera was putting a sheet of biscuits into the oven when she noticed Charlie's pale face. "Pumpkin? Are you all right? What did the doctor say?"
continued on next page...