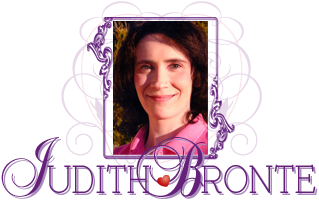 Back to Romantic Love Stories Homepage
Romantic Fiction
/
Read it for free online!

...continued from previous page

Be among the first to know
when I post new chapters, to new books!
Click Here

Keep up-to-date
on all the announcements and website news!
Subscribe today!
My policy is to follow the Golden Rule (Matthew 7:12); I hate spam too, and will never sell or give away your email address.
The blitz of people rushing them after the show was worse than the show itself, and Charlie found herself wanting to go back to the hotel. For Dave's sake, Charlie held her tongue, for she wanted her music teacher to get some deserved recognition for his share of her success that night. A lot of people wanted to meet Wallace Shipley and his talented wife, but Adam waited for Dave to return from the bathroom, before mingling into the crowd. While Charlie carefully kept to Adam's side, Adam introduced Dave to the important people he knew in the music industry.
When they got into their rented limousine a few hours later, Charlie's stomach lurched, and she lost her food on the recently cleaned floor. "I feel sick," she mumbled, leaning back in her seat.
"I think I'm comin' down with a stomach bug," Dave informed her apologetically. "I thought I was only experiencing nerves today, but my forehead is hot, and I'm runnin' a fever."
"That explains my upset stomach," smiled Charlie. "At least I didn't throw up while I was onstage!"
"Charlie, I want you to see a doctor after we get home," instructed Adam, placing a hand on her forehead. "You did very good, Honey." In spite of her stomach bug, Adam kissed Charlie. "God was good to us, tonight," he happily affirmed.
The next day, Dave's nausea was worse, and he was unable to hold down any breakfast before boarding the jet for their flight back to Villa Rosa.
Charlie, however, was feeling much better. "Dave," she teased, as he sat in his seat clutching a can of soda to ease his nausea, "since you were the one who gave me this stomach bug, it's only fair that you should suffer more than me!"
After they arrived at Villa Rosa three hours later, Adam and his bodyguard went to bring Vera, Chuck, and Mrs. Freemont home. Not to Charlie's surprise, Vera was full of excitement, for everyone in Twin Yucca was talking about the benefit concert. The house was sounding full of life and activity, as Wally scampered from person to person, welcoming her humans with hello licks and begs for attention.
After excusing himself, Dave retreated to his bungalow to recover from his stomach bug.
Even though Charlie's nausea seemed to come and go, and she had yet to develop a fever, Adam still wanted her to see a doctor. After a few days of resisting Adam's prodding, he was finally able to talk her into a checkup.
"I'd feel better if you went," Adam thanked his wife.
After Charlie went to see her doctor, they ran some tests to see if they could find anything wrong. She was taking a medication on the clinical trial she was on, and Charlie's doctor was concerned that it might be causing some complications. A thorough examination was done, and Charlie went home with the promise of a later phone call to hear her test results.
While Dave rested in his bungalow, Charlie kept him full of chicken broth and visited him often. Wally frequently tagged along at her heels, and a week later, Dave was back to his old self.
Though grateful that his friend was feeling better, Adam was still praying Charlie would get over her stomach bug.
Then Charlie's doctor called with his diagnosis. What the doctor had to say, would test Adam's love in a way he had never expected.

"Blessed is the man [Adam] that walketh not in the counsel of the ungodly, nor standeth in the way of sinners, nor sitteth in the seat of the scornful. But his delight is in the law of the LORD; and in his law doth he meditate day and night. And he shall be like a tree planted by the rivers of water, that bringeth forth his fruit in his season; his leaf also shall not wither; and whatsoever he doeth shall prosper."
~ Psalm 1:1-3 ~
end of chapter