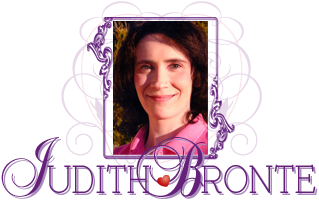 Back to Romantic Love Stories Homepage
Romantic Fiction
/
Read it for free online!


Be among the first to know
when I post new chapters, to new books!
Click Here

Keep up-to-date
on all the announcements and website news!
Subscribe today!
My policy is to follow the Golden Rule (Matthew 7:12); I hate spam too, and will never sell or give away your email address.
Chapter Twenty
Love Creates Love

"If a man say, I love God, and hateth his brother, he is a liar: for he that loveth not his brother whom he hath seen, how can he love God whom he hath not seen? And this commandment have we from Him, That he who loveth God love his brother also."
~ 1 John 4:20, 21 ~

ust five more minutes," pleaded Charlie, pulling the covers over her head.

"It's time to get up now," persisted Chuck, opening Charlie's bedroom window, hoping the bright morning light would drag Charlie out of her bed. However, the overgrown shrubbery that grew on Charlie's side of the house, almost entirely covered the window. The plants filtered the light so much so that Chuck felt it necessary to flip the bedroom light on, if she was ever going to wake up. The overhead light quickly brought the desired effect. Charlie groaned and sat up in bed.

"Hurry up and get dressed," instructed Chuck. "It's Friday!"

"What's the big hurry?" asked Charlie, yawning.

"We're going to enroll you in school, today!" Chuck announced, closing her bedroom door as he left.

"Great," mumbled Charlie. She went to her closet and confronted the impossible decision that faces every girl upon her first day at a new school: what do you wear? What combination of clothing would make the most friends, and show others that she wasn't the total weirdo that she was certain she was.

"What's taking her so long?" asked Chuck, checking his watch for the twentieth time. He had already finished his breakfast, and Charlie still hadn't appeared from her room.

"She's probably trying to figure out what to wear," replied Vera, recalling an experience from her own girlhood.

"We're going to be late!" exclaimed Chuck, pacing the living room. "Charlie doesn't even have time to start her breakfast! Could you go see what's taking her so long, Mom?" Before Vera could leave, Charlie appeared from her room.

"How do I look?" asked Charlie. "Does this black top make me look like a geek?"

"That's fine, Pumpkin," replied Chuck, hurrying her out the front door. "If we hurry, we can still make it on time!"

"But," protested Charlie, "you didn't even look!" It was a testament to how nervous Charlie was: never before had she consulted her father on clothing.

Outside, Jerome was waiting with the car to drive Chuck and Charlie to school.


Galilee Christian School was located in the nearby desert community of Joshua Tree Village. (Twin Yucca was so small, it didn't have a Christian school of it's own.) Galilee Christian School was founded in 1975 by Jim Edwards, the pastor of Galilee Community Church, in the hope of bringing Christian morals to children who were not likely to acquire them in public schools.

"Pastor Edwards wanted a school that would help build a child's Christian faith, and at the same time, stress the importance of good academics," explained Mrs. Strickland, one of the teachers at Galilee. "We currently have 159 students and 10 teachers. In 1980, Arlo Hall was built. In it we have several classrooms, an extensive library, a fully functioning science laboratory, and one of the largest gymnasiums in Joshua Tree. Mr. Overholt, I've been teaching at Galilee for nineteen years, and I can personally vouch for the Christian standards this school promotes. You won't be sorry."

"This school sounds exactly like what my Charlie needs," replied Chuck, looking at his daughter.

"Charlie, some of the kids here are also from Twin Yucca," said Mrs. Strickland. Charlie didn't know any kids in Twin Yucca, either, so it mattered little to her. "Which reminds me, Mr. Overholt," continued Mrs. Strickland, undaunted by Charlie's lack of enthusiasm, "you do understand that we have no busses to transport the children in? You see, most of the students at Galilee are from Joshua Tree Village, and it's within easy walking distance for many of them. I'm afraid your daughter will have to have a ride to get to school. If it's a problem, maybe your daughter can ride with one of the other students from Twin Yucca. At the very least, I thought you should be aware of the situation before you made any commitment."
continued on next page...