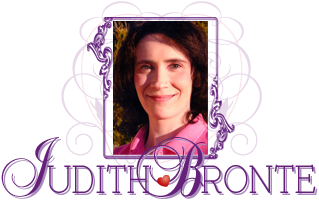 Back to Romantic Love Stories Homepage
Romantic Fiction
/
Read it for free online!

...continued from previous page

Be among the first to know
when I post new chapters, to new books!
Click Here

Keep up-to-date
on all the announcements and website news!
Subscribe today!
My policy is to follow the Golden Rule (Matthew 7:12); I hate spam too, and will never sell or give away your email address.
"I told you," Jerome was saying, "anything that concerns money, is my business."
"But," protested Chuck, "Charlie is my daughter! I have the right to decide where she should go to school!"
"Public school was good enough for us," replied Jerome, "it should be good enough for her!"
"Charlie won't learn about Christ in a public school!" explained Chuck. Just then, he noticed Charlie standing in the doorway. Jerome followed his gaze.
"Come here," ordered Jerome. Charlie looked to her father for approval. Chuck nodded. "What grade are you in?" asked Jerome.
"The eleventh," Charlie replied.
"I thought you were fifteen," replied Jerome. "You're supposed to be a sophomore, not a junior."
"I jumped a grade," said Charlie, glad of something to be proud of.
"Did you hear that, Chuck?" asked Jerome, pleased with his niece. "She jumped a grade. Did you know that?"
"No, I didn't," replied Chuck, surprised.
"It happened in North Carolina," explained Charlie. Chuck was happy that his daughter was smart enough to jump a grade, but at the same time, it disturbed him. She was growing up so fast.
"Well, Chuck," said Jerome, "she didn't inherit her brains from you, that's for certain." Charlie startled at her Uncle's coldness. Was that what Skip was talking about?
Suddenly, an idea inspired by the Holy Spirit came to Jerome. Jerome didn't know from Whom it came-- nor did he care. He sat down in a chair at the foot of Arnold's bed and thought it over. "Chuck, if you still have your heart set on a private school for Charlie, I'll go along with it, on one condition: it must strive for academic excellence. Private schools can afford to spend more individualized time with the students than at a public one. And seeing how my niece isn't stupid like most teenagers, she'll have the best chance to excel at a private school."
"I have a condition of my own," replied Chuck. "The school must also teach Christ."
"Though you're in no position to bargain, Chuck, I'll let you have your way," acquiesced Jerome, "this time."
It was settled. Charlie would attend a private, Christian school. Chuck prayed that God would continue to hold this door open for his daughter. He wanted every opportunity for Charlie to become a Christian that he could possibly give her. Chuck wanted so many things for his daughter: happiness, safety, success. But, most of all, he wanted Charlie to know the love of God. He yearned for her to know the peace of mind that accompanied such great love. The faith-filled father could only pray that God would find a way to teach this to his Charlie.
Chuck couldn't know it yet, but God was going to answer his prayer in a way that he never would have imagined possible.
"But thus saith the LORD... I will contend with him that contendeth with thee, and I will save thy children."
~ Isaiah 49:25 ~

"Behold, I send an Angel before thee [Charlie]... to bring thee into the place which I have prepared."
~ Exodus 23:20 ~

"I will instruct thee and teach thee in the way which thou shalt go: I will guide thee with Mine eye. Be ye not as the horse, or as the mule, which have no understanding."
~ Psalm 32:8,9 ~
end of chapter