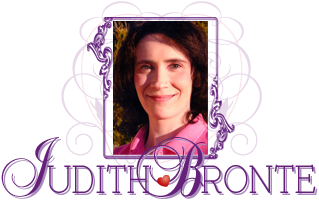 Back to Romantic Love Stories Homepage
Romantic Fiction
/
Read it for free online!

...continued from previous page

Be among the first to know
when I post new chapters, to new books!
Click Here

Keep up-to-date
on all the announcements and website news!
Subscribe today!
My policy is to follow the Golden Rule (Matthew 7:12); I hate spam too, and will never sell or give away your email address.
"You did your best," replied Dan, clamping his hand on Adam's shoulder. "Nobody who could see you like this would doubt it," he added, referring to Adam's smoldered appearance.
Saturday morning found Adam in a hospital bed at Twin Yucca Community Hospital. When he woke up from his drug induced sleep, Adam discovered Charlton gravely sitting beside the hospital bed, a folded newspaper in his lap.
"You're on the front page," announced Charlton, his voice strangely different.
Adam sat up, suddenly wincing in pain. He looked at his hands-- both of which were wrapped in white bandages. He soon found that both knees and part of his right leg were also bandaged.
"How do you feel?" asked Charlton.
"It's as painful as all the pain I've ever had," replied Adam, candidly, who up to now, had been hoping it was all a bad dream.
"Still believe God's fair?" asked Charlton, a twinge of sarcasm in his voice. "I heard you couldn't save the passenger," he continued, referring to the newspaper.
"Yes, I do," replied Adam, trying to keep back the tears. Charlton looked at him in surprise.
"How can you still say that? One of the girls died because you couldn't save her!" asked Charlton, incredulously.
Adam shook his head. Everything screamed failure. All Adam had left to stand on was God's Word. Then the Spirit reminded him of Jeremiah eighteen and Daniel four.
"O house of Israel," quoted Adam, taking comfort in every word, "cannot I do with you as this potter? saith the LORD. Behold, as the clay is in the potter's hand, so are ye in Mine hand, O house of Israel." And, "All the inhabitants of the earth are reputed as nothing: and He doeth according to His will in the army of heaven, and among the inhabitants of the earth: and none can stay His hand, or say unto Him, What doest Thou?" finished Adam, who up to that moment, had been tempted with thoughts of failure, himself.
"But," stammered Charlton, "it all happened for nothing. You got burned and the girl died!"
"One girl lived," reminded Adam, regaining his spiritual equilibrium. "I don't know how, but it will work to my good. God has promised, 'We know that all things work together for good to them that love God, to them who are the called according to His purpose.' I don't know why He let the other girl die. God could easily have kept the flames from even coming near us, but He didn't. He had some purpose... some reason for all of this. I cannot believe otherwise!"
As Adam looked up from his little speech, he noticed Charlton was hunched over the hospital bed, his face buried in Adam's blanket. The Holy Spirit had convicted Charlton of sin, and Charlton could resist HIM no longer. Ever since Charlton had first heard the news of the accident, he could not get it out of his mind, for the young girl who perished in the fire was Charlotte's age. It could easily have been his own cherished daughter! But it wasn't Charlotte, it was not his sweet Charlie, oh, dear God, it was NOT! She meant more to him than anything else in this world. The danger of his hatred toward God, that he could have forced the hand of God's punishment to take away Charlotte from him-- not just sending her away as he, himself, had unjustly done-- but taking Charlotte away FOREVER. This danger suddenly burst through the darkness of his heart like the first rays of morning. Charlton had called God unfair while Adam had pronounced Him just-- even though the plumber's pain and grief were great. Now Charlton saw himself as the unfair and unjust one!
continued on next page...