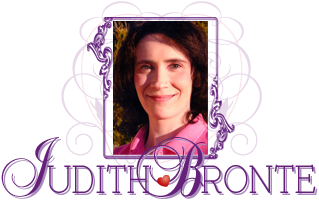 Back to Romantic Love Stories Homepage
Romantic Fiction
/
Read it for free online!

...continued from previous page

Be among the first to know
when I post new chapters, to new books!
Click Here

Keep up-to-date
on all the announcements and website news!
Subscribe today!
My policy is to follow the Golden Rule (Matthew 7:12); I hate spam too, and will never sell or give away your email address.
"Isn't she wonderful, Mom?" asked Chuck, walking into the kitchen with Charlie in his arms. "Didn't I tell you she was a treasure?" Vera smiled, relieved that Chuck had been able to see his daughter in the same familiar way she had seen him last. Chuck pulled a chair from the kitchen table and sat down, Charlie and all. Then Charlie remembered that her father wasn't well. She tried to escape from his lap, but Chuck wouldn't let her go. "What's wrong, Charlie?" he asked.
"You shouldn't be carrying me!" she exclaimed. "Not in your condition!" Chuck wrinkled his forehead in puzzlement.
"In my condition?" he repeated, questiongly.
"Your All-Timers, silly," replied Charlie, successfully making her get-away. Overcome with the realization of how little her granddaughter knew, Vera covered her face with the apron and quickly left the kitchen, not wanting anyone to see her while she wept. "What's wrong with Grandma?" asked Charlie.
"When did you find out I had Alzheimer's?" asked Chuck, gravely.
"Is that what it's called, Alzheimer's?" asked Charlie. "I thought All-Timers wasn't the right way to say it."
"When?" repeated Chuck.
"I heard Grandma Janice and Aunt Angela taking about you," replied Charlie. "That's when I knew I had to come. You needed me," she explained, putting her arms around her father's neck. Chuck gave his daughter another hug,
"That I do, Pumpkin, that I do." Jerome walked into the kitchen followed by Vera, who had dried her tears in private and was now ready to make dinner.
"There's enough casserole here for everyone," announced Vera, setting the table.
"I have to get back to the nursing home," Jerome protested, seeing the his mother was setting four places at the table.
"Except for your father, the family is together tonight, and its going to stay that way," insisted Vera.
"No, I'm going to miss chess," refused Jerome.
"For once in your life, forget chess! Your niece is home. You can afford to miss another night of chess with Adam Clark," persisted Vera. Seeing that his mother was not relenting, Jerome gave in and sat down at the table.
"You play chess with Adam?" asked Charlie, questioning her uncle. "That's funny. He doesn't look the type."
"How is it that you've only just arrived, and you already know Adam?" asked Chuck in astonishment.
"Oh, he and Mike and Chad gave me a ride into town," replied Charlie, taking a seat at the table. She hadn't eaten since she had breakfast on the plane.
"I'm glad you've already met them," Chuck smiled thankfully. "They're good people."
"What did you think of Mike?" asked Vera, taking the casserole from the oven and placing it on the table. "Didn't you think he was handsome?"
"Mom!" exclaimed Chuck. "She's too young!"
"I was sixteen when I married your father," informed Vera. "Besides, she's not too young to see what fish there are in the sea." Charlie blushed. Thankfully, no one noticed.
That night, Chuck surprised everyone by saying grace before they ate their dinner. Jerome groaned inwardly. Adam had struck again.
"The fruit of the righteous is a tree of life; and he that winneth souls is wise."
~ Proverbs 11:30 ~
end of chapter