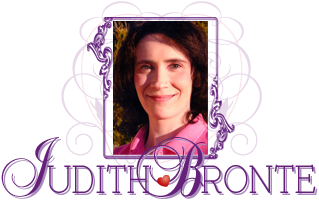 Back to Romantic Love Stories Homepage
Romantic Fiction
/
Read it for free online!

...continued from previous page

Be among the first to know
when I post new chapters, to new books!
Click Here

Keep up-to-date
on all the announcements and website news!
Subscribe today!
My policy is to follow the Golden Rule (Matthew 7:12); I hate spam too, and will never sell or give away your email address.
However, Shirley's motivation was not purely sisterly concern. There were a few guilty pangs that she tried to alleviate by giving her brother extra attention-- no matter how hard he resisted her "help." For a number of years, Ruth, their mother, lived with Shirley and her family. Then, last year, Ruth was moved to Mullen-Overholt Nursing Home. Adam protested this move as forcefully as he knew how. Why should their Mom have to live in a nursing home when she had family who could still take care of her? Shirley was a stay-at-home mom. It wasn't as if their mother was getting in the way of her childrens' or grand-childrens' lives. Shirley told her brother that the move was in the best interest of everyone concerned. She said that it was becoming too difficult to care for Ruth at home. To Adam's astonishment, Ruth agreed with her daughter. When Adam offered his home to her, Ruth flatly refused him.
One day, when Adam's anger over the whole situation was at its peek, Ruth pulled him aside. Ruth asked Adam to trust his sister's judgment. She told Adam that no matter how it looked to him, Shirley was not being selfish or uncaring. Shirley was doing the best she could-- Adam must believe that. For his mother's sake, he tried.
"Where's Tom?" asked Adam, sitting down to the dinner table. This was the fifth consecutive family dinner night Tom had missed.
"Dad had business to attend to," explained Chad, hoping his uncle would soon change the subject.
"Oh," replied Adam.
"Dinner looks good, don't you think so, Uncle Adam?" asked Chad. "I made the biscuits, myself."
"Did you, really?" said Adam, feigning astonishment.
"Since when did you learn to cook?" asked Mike, incredulously.
"Since tonight, that's when," replied Chad.
"Your brother's smarter than you give him credit, Mike," smiled Adam.
"That little knuckle-head?" teased Mike, playfully.
"He's not the one who forgot that today was Wednesday," reminded Adam. Chad grinned, triumphantly.
"You got me there!" laughed Mike, leaning over the table and giving his little brother a noogie. Between laughs, Chad struggled to get away from his strong brother. In doing so, his foot caught hold of the tablecloth, jerking it once or twice so that a cup of grape juice tipped over onto the carpet.
"Boys!" cried Shirley, running to the puddle of grape juice and mopping it up with a kitchen towel, "I wish you would remember your table manners!" As Shirley worked to remove the stain, she began to cry. Mike and Chad immediately grew sober.
"Let me do that, Sis," Adam offered, taking the towel from Shirley's hand. "It's a dark rug. The stain won't show." Weeping, Shirley ran to the master bedroom and closed the door behind her.
"It's just grape juice," whispered Mike, puzzled.
"I'll go see if Mom's OK," said Chad, leaving the dining room. The nine-year-old returned two minutes later, with a message from Shirley. She apologized, but she didn't feel like eating. They were to continue dinner without her.
"I know! Mom's probably in her period," guessed Mike, after they returned to the table.
"It's not polite to talk about peoples' periods, is it, Uncle Adam?" asked Chad, taking a bite of dinner.
"Strangers, no; family, yes," agreed Adam, making it up as he went.
After dinner, Adam and his nephews washed the dishes, so Shirley wouldn't have to. As Adam said good-night to Mike and Chad, Shirley appeared from the bedroom.
"Sis, are you all right?" asked Adam.
"I'm fine," Shirley replied. "I must be near that time of month to react to spilled grape juice with tears," said Shirley.
continued on next page...