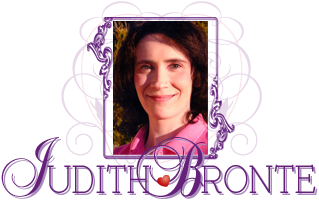 Back to Romantic Love Stories Homepage
Romantic Fiction
/
Read it for free online!

...continued from previous page

Be among the first to know
when I post new chapters, to new books!
Click Here

Keep up-to-date
on all the announcements and website news!
Subscribe today!
My policy is to follow the Golden Rule (Matthew 7:12); I hate spam too, and will never sell or give away your email address.
"You know, Scottie Zimmerman is one of the cutest boys in school," said Sara.
"So?" asked Charlie.
"So, I would be a little nicer to him the next time he takes notice of you," replied Sara.
"I don't care if he does or not," said Charlie, proudly.
"It's probably just as well," said Kendra. "Scottie is going steady with Debbie Randall."
"Debbie doesn't go to Galilee," informed Sara. "She's a cheerleader at Twin Yucca High." Sara bent over and whispered something in Charlie's ear and Charlie giggled.
"I think Scottie is definitely the cutest boy in school," mused Jenna.
"He's not as cute as Mike Garner," said Sara.
"No one is as cute as Mike Garner," said Kendra.
"He didn't look so cute to me," disagreed Charlie, who was looking for an opportunity to tell her story.
"You've seen him?" asked Sara, surprised at how fast the new girl was at meeting boys.
"Sure," replied Charlie, as if it were no big deal.
"Well," prodded Kendra, "what did he say?"
"He asked me if I wanted a ride into town," answered Charlie. "Chad was there, also."
"Chad Garner goes to Galilee," informed Kendra. "He's only nine, so you won't see him in any of our classes."
"Mike drives Chad to and from school," said Jenna. "All the girls hang out in the parking lot, hoping to run into Mike Garner."
"I can't believe you were in the same vehicle as Mike Garner," sighed Sara, dreamily.
When lunch was over, the girls went to Bible class, along with the all the other grades, so that the entire student body was in one room. Pastor Edwards opened the class with the Lord's Prayer and then opened his Bible to read a passage from God's Word before they began the lessons.
"Psalm forty-one," read Pastor Edwards, "'To the chief Musician, a Psalm of David. Blessed is he that considereth the poor: the LORD will deliver him in time of trouble. The LORD will preserve him, and keep him alive; and he shall be blessed upon the earth: and Thou wilt not deliver him unto the will of his enemies. The LORD will strengthen him upon the bed of languishing: Thou wilt make all his bed in his sickness. I said, LORD, be merciful unto me: heal my soul; for I have sinned against thee. Mine enemies speak evil of me, When shall he die, and his name perish? And if he come to see me, he speaketh vanity: his heart gathereth iniquity to itself; when he goeth abroad, he telleth it. All that hate me whisper together against me: against me do they devise my hurt. An evil disease, say they, cleaveth fast unto him: and now that he lieth he shall rise up no more. Yea, mine own familiar friend, in whom I trusted, which did eat of my bread, hath lifted up his heel against me. But Thou, O LORD, be merciful unto me, and raise me up, that I may requite them. By this I know that Thou favourest me, because mine enemy doth not triumph over me. And as for me, Thou upholdest me in mine integrity, and settest me before Thy face for ever. Blessed be the LORD God of Israel from everlasting, and to everlasting. Amen, and Amen.'"
The words spoke to Charlie's conscience. Hadn't she and her friends just been laughing at 'Mad' Maggie? She glanced at Kendra, who was sitting beside her. There was no mark of guilt or regret on her face.
Next, Pastor Edwards did something that surprised Charlie. He invited "those students among us who are not yet saved, to come forward and accept the Lord Jesus Christ as their personal Saviour." Charlie sank down in her chair. She felt as though he were deliberately trying to shame her into coming forward, in front of everyone, and admit that she was a sinner. Pastor Edwards looked about the room, said another prayer "for the unsaved souls" and began the lesson.
After school was over, the kids from Joshua Tree Village quickly disappeared into their houses, leaving the kids who lived in other towns to wait for their rides in the hot parking lot. One by one, the cars came, until only a handful of the students were left.
Kendra and Jenna stood with Charlie, as they waited for their Mom to come and pick them up.
"I can't wait until I have my own car," said Jenna, impatiently.
"Kendra," asked Charlie, "when Pastor Edwards asked the unsaved students to come forward in Bible class, was he talking specifically to me?" Kendra laughed.
"No, silly. He does that at every Bible class. Besides, you're not the only unsaved student that attends Galilee. I once took a poll, and about half the kids aren't professing Christians," stated Kendra, matter-of-factly.
"I thought I was the only one!" exclaimed Charlie, wide-eyed. "Isn't this a CHRISTIAN school?"
continued on next page...