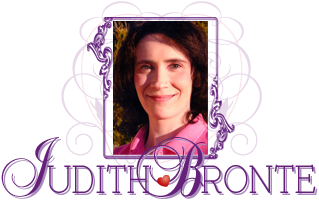 Back to Romantic Love Stories Homepage
Romantic Fiction
/
Read it for free online!

...continued from previous page

Be among the first to know
when I post new chapters, to new books!
Click Here

Keep up-to-date
on all the announcements and website news!
Subscribe today!
My policy is to follow the Golden Rule (Matthew 7:12); I hate spam too, and will never sell or give away your email address.
"What do you mean?" asked Charlie.
"Collecting pretty dolls is my favorite hobby. Don't you do anything that makes you happy like that?"
Charlie thought for a moment. "What classification of happiness are you speaking of?"
"Classification?" repeated Maggie, confused that her simple question had suddenly become so complicated.
"Do you mean falling-in-love-for-the-first-time happy, just-found-a-hundred-dollar-bill happy, or Wallace Shipley happy?"
"What's Wallace Shipley?"
"You mean to tell me, you don't know who Wallace Shipley is?" exclaimed Charlie, forgetting her homework. Maggie shook her head solemnly. The way Charlie was carrying on, this was obviously something important. "He is only the best solo pianist in the entire world!" informed Charlie, emphatically.
"Oh."
"Wallace Shipley's music always makes me happy," said the teenager.
"Oh," said Maggie. "I've never heard of him."
"I'd play you one of his CD's, but my CD player isn't working right now," said Charlie, returning to her homework. Suddenly, Maggie's face brightened.
"See you later!" she exclaimed, hurriedly leaving.
"I'm sure I will," thought Charlie, snidely. It was just one sinful thought, but it only takes one sin to block us from the peace and joy of God's abiding presence. For, "if I regard iniquity in my heart, the Lord will NOT hear me."
Then, the Holy Spirit, Who's job it is to "reprove the world of sin," reproved Charlie's conscience. The reproof she felt made her angry. All this really was too much! She had been bravely enduring all the bad news about AD, only to have this "Mad Maggie" hanging around her neck all the time! After all she's had to put up with, didn't she have a right to complain? The Holy Spirit replied with a resounding, "NO!" but Charlie refused to listen.
This just wasn't about Maggie. In that one spiteful moment, Charlie had rebelled against all the trials and testings God had given her to endure. Instead of being able to reward Charlie with the desires of her heart, (the way God was longing to do), He had to chasten her, instead. "We are chastened of the Lord, that we should not be condemned with the world." (1 Corinthians 11:32)
In frustration, Charlie slammed her textbook shut. Her peace had departed. "Why was God making such a big deal out of this?" thought Charlie. She hadn't said it out loud! It wasn't as if she had actually hurt anyone's feelings! God was blowing this out of proportion!
Then, a still small voice, spoke to Charlie's conscience, saying, "as a woman thinketh in her heart, so is she."
Then Charlie remembered the many ways she hadn't tried to befriend Maggie, the simple little tokens that she hadn't done to make her feel welcome. This conviction sat heavily on her conscience. Her heart had spoken the ill feelings toward Maggie that she had been harboring.
Then the still, small voice whispered, "inasmuch as ye did it not to one of the least of these, ye did it not to Me."
Charlie opened her Bible. The first verse her eyes met read, "Repent therefore of this thy wickedness, and pray God, if perhaps the thought of thine heart may be forgiven thee." Charlie repented right there. She confessed her sin to God, and His peace returned to her, like the Faithful Friend that He is.
It is no small thing to have a conscience void of offence before God, but it is what God requires of us. "Herein do I exercise myself, to have always a conscience void of offence toward God, and toward men." ( Acts 24:16)
Charlie immediately went to the living room and called Maggie's home. An older man's voice answered.
"May I speak to Maggie, please?" Charlie asked.
"She's not here," replied the voice, promptly hanging up the phone. Charlie sighed. She would have to wait to apologize to Maggie, later. Charlie wanted to be sure she had made things right between them.
It was time to check up on her father. Charlie found him busy at the kitchen table, working yet another crossword puzzle.
"What's an eight letter word for horse?" asked Chuck, using the tip of his pencil to count the blank spaces.
continued on next page...