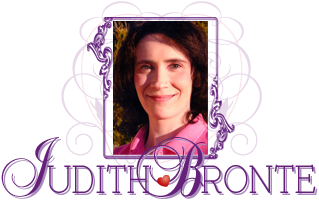 Back to Romantic Love Stories Homepage
Romantic Fiction
/
Read it for free online!

...continued from previous page

Be among the first to know
when I post new chapters, to new books!
Click Here

Keep up-to-date
on all the announcements and website news!
Subscribe today!
My policy is to follow the Golden Rule (Matthew 7:12); I hate spam too, and will never sell or give away your email address.
"Where's Charlie?" asked Adam, coming into the kitchen, for he had not seen her pass through the living room on her way to the spare room, upstairs.
"The poor dear has decided to get some sleep," said Vera, putting on the coffee.
"She needed the rest," agreed Adam, relieved that his darling was getting some respite from the pressures that were surrounding them.
"Is your friend coming?" asked Vera.
"You mean Melvin? Yes, I sent the jet to go pick him up," answered Adam. "He'll probably be here a little after lunch."
"May I ask you a question?" asked Vera.
"Ask me anything," offered Adam.
"If you had known beforehand, that you were going to marry my granddaughter, would you have ever gone public with Wallace Shipley?" asked Vera.
"I don't know," replied Adam, thoughtfully. "I hate putting Charlie through all this, but, on the other hand, a lot of good has come out of the tour. I've had a wonderful opportunity to present a Christian testimony to the general public, simply because I'm Wallace Shipley. I don't know how I would have decided back then, but now, I think I would do it again. I think Charlie would too. If God had wanted me to stay in secret, then things would have worked out differently."
"'And I will bring the blind by a way that they knew not; I will lead them in paths that they have not known: I will make darkness light before them, and crooked things straight. These things will I do unto them, and not forsake them,'" quoted Vera.
"Amen," agreed Adam. "Listen, I don't know how much you heard of the conversation Charlie and I had this morning, but I think it's best to hire a bodyguard to stay with you guys at your house. I've called Bill, and he's going to send over someone, today."
"Whatever you and Charlie think is best," conceded Vera, pouring him some coffee. "Is this the same brand that you and that overseas investor have a joint venture in?" she asked.
"Yes, it is," replied Adam.
"It's good," smiled Vera. "Does Shirley know the extent of your investments?"
"Actually, Charlie is the first person I've ever told," confessed Adam. "My personal manager knows, of course. Charlie told me this morning that I hold back things from her because I don't consider her my equal. I think she was right. I've been a bachelor for forty-five years, and I'm used to making decisions on my own. Charlie is sixteen, and her experience with life is limited. Even so, as my wife, I'm going to need to give her space to grow as a person, and to take part in the decision making, or in time, she's going to come to resent me. What kind of marriage would
that
be?"
"God says that the husband is the head of the family, and that's the way it should be," advised Vera. "Even so, you'll have a happy marriage if you learn to listen to your wife, and to take into consideration her opinion before making up your mind. The Bible says, 'Can two walk together, except they be agreed?' I believe many marriages fail because people pull in their own directions, and not as the one flesh God says they are. 'For this cause shall a man... be joined unto his wife, and they two shall be one flesh.'"
"I'm learning," Adam humbly admitted.
Just then, Charlie came downstairs and poured herself a cup of coffee, obviously in a better mood than she was an hour ago.
"I only just now remembered," she announced, "even after we get married, I still have a year of high school to finish! But, I could take the GED," she proposed, "and bypass the rest of high school, altogether. We'd need to hire a tutor, though. Hey! Maybe Mrs. Strickland, the principal's wife, would be willing to tutor me! She's certainly qualified! What do you think, Adam?"
"Wouldn't you like to graduate with the rest of your class?" asked Adam. "I don't want you to feel as though you're missing out on anything, just because you're marrying
me
."
continued on next page...