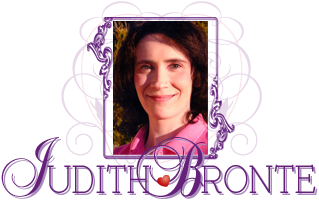 Back to Romantic Love Stories Homepage
Romantic Fiction
/
Read it for free online!

...continued from previous page

Be among the first to know
when I post new chapters, to new books!
Click Here

Keep up-to-date
on all the announcements and website news!
Subscribe today!
My policy is to follow the Golden Rule (Matthew 7:12); I hate spam too, and will never sell or give away your email address.
While Charlie and Kevin packed, Vera called Mrs. Jenkins and made sure that it was truly all right for them to come. Then, she made the flight reservations at LAX.
"Don't let her out of your sight," Vera instructed Kevin in a hushed voice. "If anything happens-- anything at all, you let me know!"
Charlie hugged her grandma and then disappeared into the vehicle outside. As soon as it was out of sight, Vera went to the telephone and called Adam.
"Hello? Adam?" said Vera.
"No, this is Bill," replied a voice. "Who is this, please?"
"Bill, it's Vera," began the old woman. "I need to get in touch with Adam, as soon as possible."
"He's finishing up an interview, right now," explained Bill. "Why? Is something wrong?"
"I don't know," replied Vera, truthfully. "I hope not."
After a few minutes, Bill put Adam on the phone.
"Vera, Bill said you wanted to talk to me," said the musician. "What's up?"
"It's Charlie," explained Vera. "I think she needs you."
Kevin had switched vehicles in Joshua Tree, effectively eluding anyone who might have been tailing them. Charlie remained silent, resting her head on the back of her seat. The world rushed past Charlie's window, in a haze of headlights and brake lights. Kevin was silent, but kept a watchful eye on his client. He had been her bodyguard for about half a year now, and her demeanor troubled him.
"Are you hungry?" he asked, seeing that it was approaching dinner time.
Charlie didn't respond, for her attention was elsewhere. Seeing it was up to him, Kevin pulled into a fast-food drive through and ordered their dinner.
"Here," he said, giving her a wrapped fish-fillet burger with fries. "You eat fish, right?"
Charlie nodded that she did, and took the wrapper off. Kevin hurriedly ate his food, and then started back onto the highway, for they had a plane to catch, and traffic out of LA was heavy.
After hours of tail to tail bumpers, they finally arrived at the Los Angeles International Airport, also known as LAX. Kevin got out and carried their luggage inside the terminal. He handed her her suitcase, so he could keep one hand firmly gripping her arm.
Charlie might have been able to run away from Twin Yucca, but it wasn't so easy to run from her celebrity. One by one, people turned and stared at Charlie, all the while whispering, and pointing. As they passed a gift shop, Kevin quickly bought a pair of sunglasses and a baseball cap and put them on her. It helped a little.
Once on board the airplane, Charlie felt like crying once more, but couldn't do so without attracting the entire attention of first class, so she took a mild sleeping sedative and fell asleep. An hour and a half later, she felt Kevin shaking her awake.
"Changeover," he explained, helping Charlie to her feet.
As they descended the flight steps, a healthy gust of wind roused Charlie from her drug-induced lethargy.
"Where are we?" she asked, numbly looking around at her surroundings.
"Seattle, Washington," replied Kevin. "Our plane doesn't take off for about another hour."
Kevin found the quietest corner of the waiting room and put Charlie there. He stood nearby, ever ready to do his duty. Just as she was again feeling the sleeping pills, it was time to board the plane that would take them to Montana.
As Charlie settled in for the nearly two hour flight, she tried not to think about what had transpired to bring her back to her Montana home.
continued on next page...