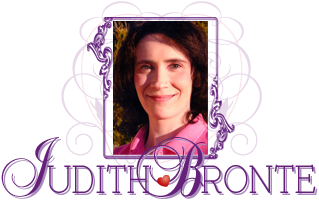 Back to Romantic Love Stories Homepage
Romantic Fiction
/
Read it for free online!

...continued from previous page

Be among the first to know
when I post new chapters, to new books!
Click Here

Keep up-to-date
on all the announcements and website news!
Subscribe today!
My policy is to follow the Golden Rule (Matthew 7:12); I hate spam too, and will never sell or give away your email address.
With that, Adam left the apartment. When the door closed, Charlie collapsed into a flood of tears, causing Mrs. Jenkins and Kevin to hurry from the kitchen.
"Where is he?" asked Kevin.
After getting no intelligible answer from Charlie, Kevin opened the front door and hurried down the hall, just catching Adam as he was about to leave the building.
"Mr. Clark!" shouted Kevin, running to meet him.
Adam turned, and quickly brushed away the wet around his eyes.
"Mr. Clark," said Kevin, "what's going on?"
"I don't know," said Adam, in an unsteady voice. "I think I'm losing her, and I don't know why."
"What do you want me to do?" asked the bodyguard.
"Don't let anything happen to her," requested Adam. "If she'd let me stay, I'd take care of her myself. Please, look after her. And if she tries to fire you for getting in the way, I'll hire you back, so don't leave her alone!"
"I won't," promised Kevin. "What are you going to do, Mr. Clark?"
"Please," said the employer, "my name is just Adam. I think I'll fly back to Twin Yucca and try to drag the truth out of Jerome."
Adam checked his watch and laughed sadly.
"Bill threatened to have a heart attack, because I walked out on a concert to be here, tonight," he mused. "Dear God, I don't understand what's happening!"
Dazed and confused, Adam left the building. Kevin shook his head in sympathy, and returned to the apartment. He found that Mrs. Jenkins had helped Charlie to the spare bedroom, and put her to bed.
"The poor dear," sighed the old woman, after she closed the door and went to the living room to give Kevin an armful of blankets and a pillow so he could sleep on the couch in somewhat comfort. "This is worse than even the last time she tried to run away."
"'Last time'?" asked Kevin, puzzled.
"Yes," replied Mrs. Jenkins, "it was just after Charlton had found out he had Early Onset Alzheimer's Disease. He got his former sister-in-law to take her to North Carolina, and the poor dear tried to run away. I'll never forget that day, the poor dear!"
Adam didn't get any sleep that night, as his private jet crossed five states before landing at the Twin Yucca Airport. He hurried to Mullen-Overholt, and barged into Jerome's office. Finding it empty, Adam made his way to Jerome's private quarters, where he lived at the nursing home. Jerome was in bed, sleeping soundly, when Adam turned on the lights.
"What's going on!" demanded Jerome, shielding his eyes from the overhead light, for they were still adjusted to the dark.
"That's what I was going to ask
you
!" shouted Adam, angrily.
"Adam!" exclaimed Jerome in surprise. "What are
you
doing here?"
"Something happened to her, Jerome!" Adam cried, desperately.
"Who?" asked Jerome, getting out of bed and putting on his robe.
"Charlie, of course!" answered Adam. "What happened to her?"
"So, she called off the engagement," muttered Jerome. "I can't say I'm surprised."
continued on next page...