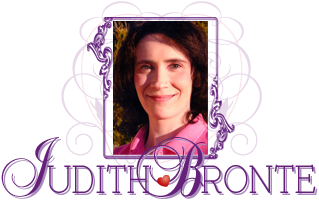 Back to Romantic Love Stories Homepage
Romantic Fiction
/
Read it for free online!

...continued from previous page

Be among the first to know
when I post new chapters, to new books!
Click Here

Keep up-to-date
on all the announcements and website news!
Subscribe today!
My policy is to follow the Golden Rule (Matthew 7:12); I hate spam too, and will never sell or give away your email address.
A few hours later, Mike's car drove up. He got out and handed Adam two suitcases and a backpack of his brother's things.
"Sandra and I just had a big fight," said Mike, looking very troubled. "I wanted to ask Mom to come live with us, and she didn't. But, that's not what's scaring me the most. If this could happen to Dad and Mom, then it could happen to me. I mean, nothing seems right anymore. Things I thought were true, suddenly turn out to be well concealed lies! Uncle Adam, what if this happens to me and Sandra?"
"I've had to wrestle a similar thought today, as well," confessed Adam, who was newlywed, himself. "When something like this strikes so close to home, we have to review our standing before God, and what it means to us. I want you to always remember this one thing: if God is building your house, it
will
stand. 'The house of the righteous shall stand.' [Proverbs 12:7] Your mother confessed to me today, that she had turned a blind eye to your father's unfaithfulness when she had suspicions of what was really going on. When you think your spouse is in sin, it is your God-given duty to confront them with it. Do it in love, but don't just let it slide. When Cain asked God, 'Am I my brother's keeper?' the answer was 'Yes!' It goes doubly so for husbands and wives.
'Open rebuke is better than secret love,'" [Proverbs 27:5] quoted Adam. "If you and Sandra work to have a conscience void of offense toward God and man, then there won't be any hurdle you both can't get over, together. Work to have agreement in your marriage, Mike. Never underestimate the power of unity. Your grandparents loved each other very much, but that agreement didn't always come easily. They had to work at it, and never give up in frustration. It takes a great deal of love and patience, Mike. Remember one of your grandma's favorite verses: 'Can two walk together, except they be agreed?' [Amos 3:3] There was a reason for that."
Mike listened intently to what his uncle was saying, readily taking every word to heart.
"One other thing," said Adam. "I love my sister dearly, but I can understand Sandra's objection. You know your mother. She'll run your life, and then tell you it's for your own good." At this, Mike grinned. "If I wasn't married myself," continued the uncle, "I'd ask your mother to come live with me. However, our wives deserve the chance to run our lives, without a well-meaning mother or sister to constantly interfere. Don't feel guilty. Give her the chance to make a new life for herself and for Chad."
Mike looked into the eyes of his favorite uncle.
"Dad wasn't around a lot of the time when I was young," said Mike, "and Chad grew up much the same way. I never really felt sorry for myself, though, because I had
you
. No matter where Dad was, you were always there for me. You led me to Christ, took me on long nature hikes, taught me how to plumb a straight line, and so many other things that all add up to being a father. I know Chad feels the same way about you as I do. I'm not saying it very well, but I love you Uncle Adam."
The two men embraced and then wiped the tears from their eyes. Chad stepped out of the house and walked over to where they stood.
"How are you holding up?" asked Mike, ruffling Chad's blonde hair with his hand.
"Fine, I guess," shrugged the boy, not fighting back as he usually did when his older brother took such liberties with his head.
"I brought your stuff," sighed Mike. "Mom said she'd call you on Uncle Adam's satellite phone, later today. Keep Dad before God in your prayers, Chad."
"I will," said the boy.
"I'll see you when you get back from your trip," said Mike, turning to leave. "Hang tough, little brother."
Chad watched as Mike drove away and disappeared down the long dirt road that lead back to the paved highway.
"Where would you like to go on the trip?" asked Adam, trying to get Chad's mind off of what was happening, even if it was only for a few moments.
"The moon," replied the boy, halfheartedly.
"I'm serious, Chad," Adam encouraged him with a gentle smile. "If you could pick
any
place on earth, where would you go?"
"Any place?" asked Chad, his eyes brightening a little.
"You name it, and if it's possible, we'll go there," promised his uncle. "Where to?"
"Alaska," smiled Chad, without a moment's hesitation.
The location surprised Adam.
"Why there?" he wondered.
"Because of the Alaska Highway," explained the boy, who was an avid reader concerning all things nature. "I read a book about it once, and I've always wanted to see it for myself."
"Alaska it is," said Adam, placing a hand on the boy who was as dear to him as his own son.
Then they went inside to break the news to Charlie.

"And thou, Solomon my son [Mike and Chad], know thou the God of thy... [uncle], and serve Him [God] with a perfect heart and with a willing mind: for the LORD searcheth all hearts, and understandeth all the imaginations of the thoughts: if thou seek Him, He will be found of thee; but if thou forsake Him, He will cast thee off for ever."
~ 1 Chronicles 28:9 ~

"The Lord shall judge His people [Thomas]. It is a fearful thing to fall into the hands of the living God."
~ Hebrews 10:30, 31 ~
end of chapter