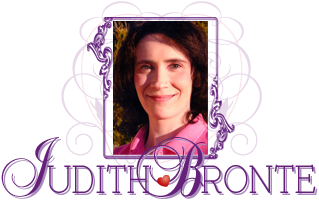 Back to Romantic Love Stories Homepage
Romantic Fiction
/
Read it for free online!

...continued from previous page

Be among the first to know
when I post new chapters, to new books!
Click Here

Keep up-to-date
on all the announcements and website news!
Subscribe today!
My policy is to follow the Golden Rule (Matthew 7:12); I hate spam too, and will never sell or give away your email address.
"Villa Rosa is wonderful," Adam had chuckled, "but it takes some getting used to-- that it's ours!"
Now that their new home was finished and Christmas was nearing, Charlie hoped they could celebrate and have the big party she had wanted to give since November. But after Shirley's bruised feelings over Thanksgiving, Adam was hesitant to not let his sister handle all the holiday arrangements, at her own home.
"It's her first Christmas without Thomas," he explained to a disappointed Charlie. "She always makes a big deal of the holidays, and if we have a party, she'll feel like we're trying to take something away that had always been hers. I
always
spend Christmas with my sister and her family."
"Couldn't they spend it here, with us?" reasoned Charlie. "I'm not trying to take you away from them-- only bring them
here
!"
"I don't want to risk setting off another family disagreement," sighed Adam, wearily. "We've survived the renovation, the shopping, and the move, while managing to remain on speaking terms with my sister! I'm tired!" When Charlie silently nodded in agreement, he noticed a small tear slip from her eyelashes and splash onto her cheek. "Honey, if it means that much to you, I'll risk Shirley's displeasure."
"No," Charlie sniffed, ashamed of her own tears when Shirley had shed so many of her own that year, "let her handle Christmas. She's not going to have Thomas this year, and I want her to enjoy this holiday as much as she can. I'm sure it's going to be hard enough on her, as it is."
Adam smiled proudly, and put his arms around Charlie. "That's very unselfish of you."
But Charlie wasn't saying that to get Adam's praise. She meant every word, and prayed God would help Shirley and her family through the holidays without Thomas. Charlie couldn't imagine being without Adam, and the mere thought of it, helped her to find sympathy for her sister-in-law. Shirley's split from Thomas hadn't made her any easier to get along with, but Charlie tried hard to remember that Shirley WAS trying to be at peace with her-- at least, Charlie hoped that it was still the case. With Shirley, it was sometimes hard to tell.
A few days before Christmas, the Garners, Westons, and Ericksons, arrived at Villa Rosa to see the finished results. It was to just be a small dinner party, for Charlie was consciously aware of not wanting to overstep Shirley's territory. In fact, Charlie hadn't wanted a party so close to Christmas, for this very reason. But Horace Weston had invited himself by joking that Adam wasn't letting guests into Villa Rosa, because he was still busy honeymooning Charlie! After that, Charlie felt she HAD to invite everyone over, or risk more ribbing from Horace.
On the evening of the dinner party, Shirley's car arrived in front of the tall, stately gates of the estate. In the distance, she could see light sparkling from the windows of the main house, making Villa Rosa look like a gleaming string of jewels against the dark Mojave sky. After announcing herself to the intercom, someone in the house pushed a button to let her in, and the gates swung open.
"Chad, I want you to be at your best table manners, tonight," instructed Shirley, as she pulled up to the house.
"Why?" protested Chad, as though he intended to eat with his fingers and loudly gulp down his food. "It's only Uncle Adam and Aunt Charlie!"
Shirley turned off the vehicle's engine and looked at the impressive structure before her. Somehow, she felt a little intimidated by its grandness. She had been there before, but not as a guest. "I mean it," Shirley warned her son.
"Okay, Mom," shrugged the boy.
Chad wanted to barge right in, but Shirley held him back and rang the doorbell. When the door opened, Charlie greeted her guests.
continued on next page...