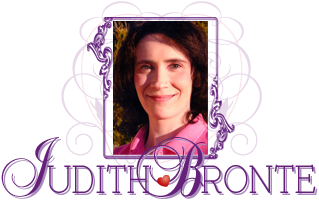 Back to Romantic Love Stories Homepage
Romantic Fiction
/
Read it for free online!

...continued from previous page

Be among the first to know
when I post new chapters, to new books!
Click Here

Keep up-to-date
on all the announcements and website news!
Subscribe today!
My policy is to follow the Golden Rule (Matthew 7:12); I hate spam too, and will never sell or give away your email address.
"I was only trying to do what's best for you," stammered Shirley.
Adam closed his eyes in grief. "Is this what's best for me, Sis? Is this what you wanted for me? Take a long look at Charlie, and tell me this was for my good. You've been picking at her for months now, and it's got to stop!"
"I never intended to hurt her," apologized Shirley. There was a genuine ring of regret in her voice that made Adam believe she was telling the truth.
Adam sighed heavily as Charlie dried her eyes and tried to compose herself. "Shirley, sometimes you're hard to get along with," he breathed, "but I believe you come by it honestly." Adam looked down at Charlie. "Are you all right?" he whispered. Charlie nodded and gave him a brave smile.
Shirley took a step toward the couple and bit her lip. "Charlie, I'm truly sorry. I wasn't trying to make you doubt Adam. I only wanted you to be aware that he's willing to hurt himself, just to make you happy."
"If I am," Adam warned his sister, "then it's
my
decision. Stop planting doubt in Charlie. She has enough to deal with."
None but Shirley could've understood Adam's true meaning, for she was the only one present who knew of Charlie's gene test, and the Alzheimer's Disease that faced her in the future.
In resignation, Shirley lowered her head. "I'm sorry. Next time, I'll keep my opinions to myself." With that, she hurried from the courtyard.
"I'd better go after her," sighed Adam.
"Let me," sniffed Charlie, relinquishing Adam's hold on her. She looked calmer now, though her face was still wet and her eyes red from weeping.
Outside, Charlie caught up with her sister-in-law as she was getting into her car. "Shirley," pleaded Charlie, "don't leave!"
The key was in the ignition, but Shirley made no effort to turn it. "I mess up every relationship I hold dear!" the woman rebuked herself. "First Thomas, and then with Sandra, and now you and Adam!"
"You meant well," Charlie weakly smiled.
From where she sat behind the wheel, Shirley could see the blackness of the desert stretching beyond Villa Rosa's secure gates. "I shouldn't have lost my patience and left the way I did," repented Shirley.
"I forgive you," Charlie tried to coax her from the vehicle. "Won't you stay for dinner? It's a long drive back to Twin Yucca on an empty stomach."
Both women were embarrassed for the scene they had caused at the party, so when Shirley saw that Charlie was prepared to accept her apology and start over, she gratefully accepted.
Adam, however, was a different matter. His reaction to this latest disagreement with his sister, had been the result of Shirley's constant doubts over Charlie. Not only had he struggled with a recent temptation to doubt Charlie and give in to jealousy, but now Charlie was doubting his motives for marrying her. The added stresses of Villa Rosa, the media, and Charlie's future, all made Shirley's interference worse.
For his wife's sake, Adam asked Shirley to never again speak of her concerns to Charlie. If she truly had something to say about the way they were conducting their lives, would she please,
please
, come to him, instead? After the trouble Shirley had caused earlier that evening, she didn't feel at liberty to negotiate the terms of her surrender. She promised, and Adam breathed a sigh of relief. If one of them had to be the recipient of Shirley's advice, he wanted it to be himself, and not Charlie.
continued on next page...