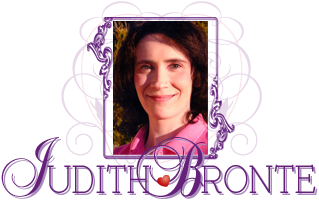 Back to Romantic Love Stories Homepage
Romantic Fiction
/
Read it for free online!

...continued from previous page

Be among the first to know
when I post new chapters, to new books!
Click Here

Keep up-to-date
on all the announcements and website news!
Subscribe today!
My policy is to follow the Golden Rule (Matthew 7:12); I hate spam too, and will never sell or give away your email address.
"There's one more thing. I highly recommend you volunteer for AD clinical trials and studies. We're constantly learning new things about the disease, and your rare genetic background would be an asset to the research community. You'd also have an opportunity to take part in new treatments before they're available to the general public."
After they had talked about Charlie, Adam turned the conversation to Chuck. Was there anything they could do for him?
"I would suggest," advised Peter, "that keeping him physically active might help increase the blood flow to his brain. It's been thought that the plaques caused by AD, starve the brain of blood. Keep walking him, and encourage him to move around as much as possible."
After they had asked all their questions and it was time to leave, Adam helped Charlie up from her chair. He recognized a little more hope in her eyes than before. The prognosis was still grave, and nothing significant about her or Chuck's future had been newly determined. Still, there was room for a little hope. And that's what Adam had been petitioning God for. Hope.
Not long after their visit, Charlie was enrolled in a clinical trial. It meant she had to endure seemingly endless tests, blood drawings, and repeated examinations, but at least they were doing all that could be done.
Even though it was technically Spring, May felt like Summer as the desert baked under a blazing Mojave sun. Adam joked he could crack an egg on the walk to the main house and it would be fully cooked in under five minutes. With the sweltering temperatures they were accosted with every time they ventured out in the heat of the day, Charlie could almost believe it was possible.
The piano lessons continued and Adam had their housekeeper, Mrs. Freemont, start cooking healthy food at mealtimes for Charlie. On the very first day, when he saw that Charlie had to eat her health food while everyone else enjoyed more appetizing fare, Adam decided that he should eat healthy as well. Charlie had not complained even once, but by the very next day, Adam was sharing her salads and abstaining from things that he had long enjoyed. It wasn't easy to turn down ice cream and cookies after dinner, but Adam's heart was stronger than his stomach. For Charlie, Adam would have done this and much more.
A brief attempt had been made to get Chuck to eat healthier as well, but Chuck wouldn't open his mouth for things he didn't like, and it was difficult to reason with a man who stared blankly into space and never uttered a single word. Chuck's intake was monitored, and he was fed as healthfully as possible, while still ensuring that he ate regularly.
Adam's new eating habits annoyed Shirley, for whenever Adam and Charlie were invited to dinner at her house, Adam always turned down things that Charlie couldn't eat. Charlie was on a rather strict diet, and though it usually turned Shirley's meals upside down, Shirley had to admire her brother for his willingness to do what was best for Charlie.
Taking Peter Webber's advice, Adam continued to walk his father-in-law every day. But Adam wasn't satisfied that Charlie was getting enough exercise, so early one morning, Charlie found herself being roused from bed and handed a pair of his sweatpants. His clothing hung oversized on her petite frame, but they would do. From that day forward, whenever weather permitted, Adam and Charlie would take an early morning jog around the perimeter of the sprawling Villa Rosa estate. Kevin almost always joined them, and the three would get their exercise in before the sun fully came up and the heat of the day began.
In an effort to lighten Adam's sacrifice, and to finally get a taste of something sweet, Charlie went with Mrs. Freemont and Vera to the grocery store in search of things that were healthy AND tasted good. All the more tempting foods were off limits, but they managed to find a few things that would give Adam and Charlie a special treat once in a while.
continued on next page...