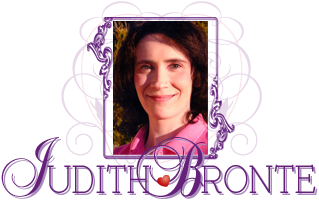 Back to Romantic Love Stories Homepage
Romantic Fiction
/
Read it for free online!

...continued from previous page
When Charlie picked up the receiver, Peter apologized for calling her at home. "I would've passed this through Jerome, but this is important enough that I thought it best to tell you myself."
Legal Disclaimer: The characters and events depicted in this story are fictitious, and should not to be interpreted as medical advice, diagnosis or treatment. The author is not a medical doctor, and used omentum transposition as a plot element in "The Greatest of These" in a manner that may not necessarily be the case for most people with Alzheimer's Disease. Consult your doctor before making any decisions. See the links page to learn where you can get more information about omentum transposition.
"Tell me what?" asked Charlie.
"I just learned of an operation that might reverse Alzheimer's Disease."
A few hours later, Adam came home with his bodyguard from an errand in Twin Yucca. It was hot outside, and as he stepped into the air conditioned main house, he breathed a sigh of relief. "Charlie!" he called to his wife. "I'm home!"
"In here!" Charlie called to him from the living room.
Adam sauntered into the room with a shopping bag from an automotive store dangling from his hand. "I found the part I needed for our truck," he announced, sitting down on the couch beside Charlie. He pulled off his shoes and leaned back to relax. "It sure is hot out there!" When Charlie remained strangely silent, Adam placed his hand on her knee and asked how her day was going.
Charlie didn't answer for the space of one full minute before responding. "Peter called."
"Your Genetic Counselor? What did he want?"
"He said he just learned of an operation that might be able to reverse AD."
The words sounded too good to be true to Adam's ears. "Did I just hear you correctly?" he asked. "AD? Alzheimer's Disease--
that
AD?"
"Peter said it isn't a cure, and that it might not even work." Charlie looked at Adam, a hint of cautious hope flickering in her brown eyes. Adam could see she was struggling not to get her hopes too high. "It's called an omentum transposition surgery to the brain. People with strokes sometimes get this operation, but there's some doctors who think it can also help Alzheimer's Disease."
"What doctors?" asked Adam. "What are their names? Do you have any phone numbers?"
Charlie pushed a small notepad in front of him. Her hand was trembling, even though the rest of her appeared outwardly calm.
Adam grabbed a nearby telephone.
"Honey," she tried to slow him down, "it's an experimental and invasive operation that would have to be done outside of the United States; no hospital will want to take responsibility for a procedure that isn't recognized by the medical establishment."
"But you still want to investigate this, don't you?" Adam waited for her response, though she could plainly see he was about to call anyway.
"This isn't a cure," she warned him.
Adam clutched the telephone. "I promise not to get too disappointed." When she nodded her agreement, Adam called the first doctor on the list of numbers and names that Peter had relayed to Charlie. He stayed on the phone for over an hour, talking to first Dr. Melissa Barnes, and then to her colleague, Dr. Phillips. Both said they would have to examine Charlie and that she would have to undergo several tests to see if she was a good candidate for the surgery. The same went for Chuck. There were no guarantees-- only encouraging signs in varying degrees from the few that had already had the operation.
continued on next page...