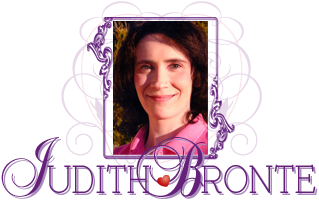 Back to Romantic Love Stories Homepage
Romantic Fiction
/
Read it for free online!

...continued from previous page
After their private jet arrived in Germany and they had finished with customs, someone loaded their luggage into a very European looking vehicle and drove them to their hotel. Charlie had never been out of the United States of America in her entire life, and the very fact that she was now in Munich, Germany, made her feel quite special.
Legal Disclaimer: The characters and events depicted in this story are fictitious, and should not to be interpreted as medical advice, diagnosis or treatment. The author is not a medical doctor, and used omentum transposition as a plot element in "The Greatest of These" in a manner that may not necessarily be the case for most people with Alzheimer's Disease. Consult your doctor before making any decisions. See the links page to learn where you can get more information about omentum transposition.
Everyone only had an hour or two before it was time to go the the hospital and meet Dr. Melissa Barnes and Dr. Phillips, who had both flown in earlier to make sure everything was in readiness. After Chuck was admitted and last minute tests had been administered, Charlie learned that her father's operation would begin the next morning.
That night in the hotel room, Charlie lie awake in bed, unable to sleep. As she stared up at the ceiling trying to quiet her restless mind, Adam folded his hands behind his head and sighed out loud.
"Can't sleep, either?" Charlie softly moaned in dismay.
"I've been thinking," breathed Adam, "when we left Chuck in the hospital today, God reminded me of Isaiah, chapter thirty five, verse six: 'Then shall the lame man leap as an hart, and the tongue of the dumb sing: for in the wilderness shall waters break out, and streams in the desert.'" Adam turned his head to look at Charlie. "This is going to work."
"What if it doesn't?" she murmured quietly.
Adam smiled. "Then God will find another way."
Charlie was silent. She turned onto her side and tried to close her eyes, but they wouldn't stay shut. Her mind kept going to the surgery in the morning, and she could hear Jerome's voice telling her that she was a fool for even hoping that this little heard of, experimental surgery might help Chuck's AD. But the surgery itself wasn't experimental-- only the application of it to someone with Alzheimer's. That did little to ease Charlie's worries, and she tossed onto her other side.
When she continued to fidget in bed, Charlie felt Adam's hand on her back. "'Cast thy burden upon the LORD,'" he quoted in a gentle voice, "'and He shall sustain thee: He shall never suffer the righteous to be moved.'" (Psalm 55:22)
"When did you memorize that?" she smiled.
Adam rubbed her back with his strong hand, before finally coming to rest on her shoulder. "Whenever I can't bear the thought of what could happen to you in the future, I have to go cast my burden at the feet of Jesus again. I've been praying for a day like tomorrow for a long time, Charlie-girl."
Charlie snuggled into Adam's arms and quietly asked God to help her not be afraid. The only balm for fear is faith, and as Charlie reminded herself of the promises from God's Word, she at last found peace.
When morning finally came, Chuck was prepared for surgery and wheeled into the operating room where his doctors were ready to begin.
In the hospital's lounge, the others could only wait.
Kevin kept himself busy by slowly walking about the room and quietly observing the people waiting for their own family and friends. An expectant father nervously paced about and kept bumping into Kevin, so that Kevin finally decided to sit down. He felt sorry for the poor man who was continually mumbling something that sounded very much like a German prayer, and while they waited for news of Chuck, Kevin offered a prayer for the expectant father, as well.
Vera had wisely brought her knitting, knowing that it would keep her hands from being idle. Her heart, however, was in the operating room with her son, and more than once, her stitches stumbled, and she lost count of where she was in her knitting.
continued on next page...