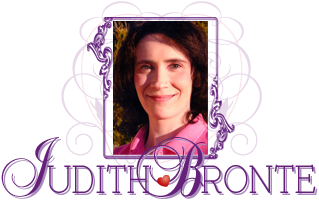 Back to Romantic Love Stories Homepage
Romantic Fiction
/
Read it for free online!

...continued from previous page

Be among the first to know
when I post new chapters, to new books!
Click Here

Keep up-to-date
on all the announcements and website news!
Subscribe today!
My policy is to follow the Golden Rule (Matthew 7:12); I hate spam too, and will never sell or give away your email address.
"Leticia said that the hair brush was flushed down the toilet yesterday afternoon. The chances that it's still in the toilet are pretty slim, especially with all the flushing since. The obstruction is probably in the drain pipe by now. If we use an electric auger, won't the pipe still remain clogged?" asked Mike.
"We'll just move the obstruction further down the pipe," agreed Adam.
"So... we have to remove the toilet and remove the clog that way," reasoned Mike, thoughtfully. "Am I right, Uncle Adam?" asked Mike, searching for a concurring diagnosis.
"You're learning," answered Adam, with a proud smile. It was late in the afternoon when Adam and Mike finally removed the hair brush from Room 2's drain pipe. When they reappeared from the bathroom, Ruth had already eaten her lunch and fallen asleep. Quietly, Adam and Mike cleaned up the mess they had made in the bathroom, loaded their tools back into the van, and took off their coveralls.
"I don't know about you," said Adam, slamming the back door of the van shut, "but I'm hungry. Why don't we get a bite to eat before tackling Mrs. Tieger's septic?"
"Where do you want to go?" asked Mike, as Adam drove down Twin Yucca's Main Street.
"Hanna's all right with you?"
"Sure," replied Mike.
Hanna's Family Restaurant was a popular gathering place for many of Twin Yucca's citizens. The restaurant was family owned and operated by the Hanna family, themselves. Marilyn Hanna managed and was the head cook; her husband, Gerald Hanna, was in charge of the books; their twin daughters, Jenna and Kendra, (who had recently turned fifteen), helped out after school.
To outsiders, the difference between the manager's name and the restaurant's name were sometimes a thing of puzzlement. Marilyn was the person the customers interacted with, so she was obviously the "Hanna" in Hanna's Family Restaurant. Newcomers had a hard time understanding that Hanna was Marilyn's last name and not her first. The distinction was further jumbled by the fact that, conversationally, the townspeople had shortened the restaurant's name to just "Hanna's."
Whatever disagreements people had about the name, they all agreed on one thing-- the food. Marilyn Hanna was well known for her homemade breads: Raisin, Cinnamon Swirl, Banana Nut, Pecan Cinnamon, French Onion, and Cornbread. She also sold whole homemade pies that ranged from Apple to Vanilla Creme. During breakfast hours Marilyn served waffles and blueberry pancakes; lunch featured assorted sandwiches and pizza with toppings by demand; dinner's specialties varied as the seasons and the availability of produce changed. All in all, the Hanna's made a good living.
As Adam and Mike entered the restaurant, the aroma of freshly baked pizza greeted their nostrils.
"We already know what we're ordering," announced Mike, pushing aside the menu the waitress handed them.
The food came, and since no female scrutiny was around to tell them not to talk with their mouths full of pizza, Adam and Mike continued to discuss business just as though they were at work.
"Friday night we need to do inventory," reminded Adam, taking another bite of pizza. Mike looked up in surprise.
"Friday night? I forgot all about inventory!" exclaimed Mike, disappointedly.
"Did you have other plans?" asked Adam, picking up his napkin.
"It's nothing important," replied Mike, downplaying his prior reaction of disappointment.
"Does it have to do with Sandra?" asked Adam, concealing a smile behind his napkin as he wiped his mouth.
continued on next page...