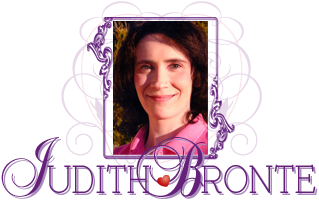 Back to Romantic Love Stories Homepage
Romantic Fiction
/
Read it for free online!


Be among the first to know
when I post new chapters, to new books!
Click Here

Keep up-to-date
on all the announcements and website news!
Subscribe today!
My policy is to follow the Golden Rule (Matthew 7:12); I hate spam too, and will never sell or give away your email address.
Chapter Twenty-two

All Things Are Possible
"Let, I pray Thee, Thy merciful kindness be for my comfort."
~ Psalm 119:76 ~

zumi stretched out on the couch, and propped her feet upon the coffee table. Since she had been standing all morning, her feet became swollen. With a satisfied smile, she stroked her stomach gently.

"Sweet akambo (Japanese for 'baby'), I dreamt of you last night. In my dream, I could feel your hands grasping my finger, and hear your voice cooing." She closed her eyes, trying to remember the sweet vision again, when she gave a sudden start.

"John! Come here quick!" she called. John and Terry came running from the computer room.

"What's wrong, Dove? You're not going to have the baby now, are you?" asked John, excitedly.

"Of course not," said Izumi laughingly. John let out a sigh of relief.

"Then why were you yelling?" asked Terry, wiping his forehead.

"John, give me your hand," said Izumi, placing his hand to her stomach.

"Was that the baby?" he asked, his eyes opening wide.

"What's going on?" asked Terry excitedly.

"That was our daughter, John. I can feel her moving inside of me," replied Izumi tenderly. Terry ran to go get one of his "So You Are Pregnant" books, and quickly flipped through the pages.

"How much longer?," asked John, sitting down on the couch beside his wife.

"I'm almost halfway there," sighed Izumi happily, snuggling close to John.

"It's Ok," Terry called out, "it's normal for the baby to move at this stage!" He put the book down and smiled, more relieved than he was willing to admit.

"Isn't that sweet?" Izumi whispered in John's ear.

"Did you hear that, Terry? Dove just called you 'sweet'!" he teased. Izumi swatted John playfully. Terry laughed.

"What are friends for?" Suddenly, their merriment was interrupted by a knock at the door. "I'll get it," volunteered Terry, getting up from his seat, and walking to the door.

"Is this where Izumi lives?" asked a familiar voice. Izumi jumped up from the couch and ran to the door.

"Uncle Shunji!" she exclaimed. She opened the door, and showed him in. "It's good to see you!" The man stood looking at her in awe.

"Mei," (Japanese for 'my niece') he said, "I would not have recognized you." He nodded his head in approval, "You have grown into a woman. That is good." Izumi introduced her husband.

"Uncle, this is my husband, John Johannes. John, this is my father's younger brother, Shunji Mizukiyo." John shook hands. "Uncle Shunji, this is our good friend, Terry Davis." Terry smiled and nodded his greeting. "Please Uncle, please sit down," Izumi motioned to the couch. Uncle Shunji sat down and looked about the small house. It was obviously not new, but very well cared for.

"It is good to see you are well," he said, when they all sat down. "When my older brother died, my first thoughts were of you and your mother."

"That was kind of you, Uncle," said Izumi. "As you can see, I am very happy now. God has been very good to me." Uncle Shunji nodded, surprised to hear her mention God.

"Yes... I have never seen you happier," he commented. "I have traveled from Japan to make sure my older brother's daughter and her mother are well. It is my responsibility, as head of the Mizukiyo family, to make sure."
continued on next page...