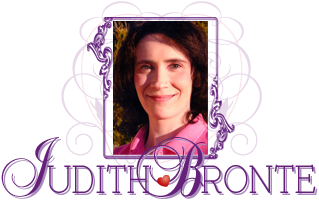 Back to Romantic Love Stories Homepage
Romantic Fiction
/
Read it for free online!


Be among the first to know
when I post new chapters, to new books!
Click Here

Keep up-to-date
on all the announcements and website news!
Subscribe today!
My policy is to follow the Golden Rule (Matthew 7:12); I hate spam too, and will never sell or give away your email address.
Chapter Twenty-three

Laughter and Tears
"By the grace of God I am what I am: and His grace which was bestowed upon me was not in vain; but I laboured more abundantly than they all: yet not I, but the grace of God which was with me."
~ 1 Corinthians 15:10 ~

zumi's third trimester promised to be quite eventful. The anticipation in the little yellow house grew with each day. John found it impossible to keep his mind on work. Every so often, he would poke his head in, and check on Izumi.

"Everything all right?" he would ask. Izumi would look up, and smile patiently,

"Yes, John."

He sighed. "You WILL let me know, won't you? I'm just in the next room," he explained, as if she would deliver the baby on her own without telling him.

"Of course," she laughed.

"I've never seen John so nervous, Izzy," commented Terry. "By the way, did you two ever decide on a name yet?"

"I wanted to name the baby 'Sabrina,' after John's mother, but John doesn't like it. What was your mother's name, Terry?" asked Izumi inquisitively. Terry shook off the question nonchalantly, and changed the subject. Izumi noticed he was being evasive, but remained silent.

Later that night, when Terry had taken his place on the living room sofa, Izumi probed John for anything he knew about Terry's mother.

"Why all the curiosity, Dove?" asked John.

"It's more than curiosity. Terry was really hurt when I asked about his mother." John stared at the floor sadly, biting his bottom lip.

"By the time Terry was eight, he had been repeatedly raped and beaten by his stepfather. When social workers came to place him in foster care, his mom held a knife to his throat, threatening to kill her son, rather than let him go. They wrestled the knife from her, and placed Terry in the first of a series of foster homes." John looked at Izumi. Tears were streaming from her eyes. John drew her close, "When I remember what happened to Terry, I am so thankful that you did not have to endure what he has had to." Unfortunately, stories such as Terry's, are very common. But for the grace of God, go we. John helped Izumi into bed, and tucked her in. The memories of her own father came rushing back to her. Izumi's tears would not stop coming.

"Dove, please don't cry. Everything is all right, now," he comforted. Suddenly, Izumi sat up straight in bed.

"John! It's time!" she whispered excitedly. John's eyes opened wide.

"Now? But you're two weeks ahead of the due date! Can't you wait?" he asked nervously.

"Dr. Chambers said I could deliver early," she reminded, scanning the room for her suitcase. John ran into the livingroom, and shook Terry awake.

"Terry! She's going to have a baby!" he shouted excitedly.

"Of course she is," he yawned.

"Now, Terry! NOW!"

"Now?!" shouted Terry, jumping up from the couch.
continued on next page...