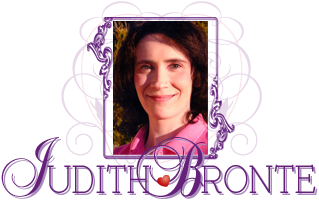 Back to Romantic Love Stories Homepage
Romantic Fiction
/
Read it for free online!

...continued from previous page

Be among the first to know
when I post new chapters, to new books!
Click Here

Keep up-to-date
on all the announcements and website news!
Subscribe today!
My policy is to follow the Golden Rule (Matthew 7:12); I hate spam too, and will never sell or give away your email address.
"I hate you!" Anna said under her breath. Terry stepped forward and opened the door, showing her the way out. She departed as abruptly as she had come, still consumed in her bitterness. Izumi burst into tears as soon as the door was shut. John picked up Izumi and lay her on the bed, placing Abigail in the crib beside her.
"Try to rest, Dove. One day, your mother WILL repent, God has promised you. He is able. He never forgot you in the past, and He will never forget you in the future. Try to be happy." Izumi grabbed John's hand.
"I am happy. When I remember how father treated my mother, I realize how blessed I am to have you for my husband. You are kind and gentle and good. God gave me refuge through you. I wish my mother had understood. But, when you don't know God, you can't understand love." John squeezed her hand. "Stay with me," she pleaded. John lay down beside her, and soon, Izumi fell asleep. Terry looked in through the open door.
"Everything all right?" he whispered. John's peaceful face was answer enough. Terry sighed contentedly, and quietly shut the door.
Seven years later, when Abigail's laughter filled the house her great- grandparents had given her, an important letter arrived. Inside, Izumi found a letter from Anna. It read:

"My dearest Izumi,

By the time this letter reaches you, my soul will no longer be on this earth, but in Heaven. When I last left you - it seems so much longer than seven years - I knew in my heart that I was kicking against the pricks. As Paul said, 'I am Jesus whom thou persecutest: it is hard for thee to kick against the pricks.' (Acts 9:5) For most of my life, that verse has fit me. I pray you will find a place in your heart to forgive me.The cancer that is killing my body, mirrors the many years my bitterness has been eating inside me. 'This is a faithful saying, and worthy of all acceptation, that Christ Jesus came into the world to save sinners; of whom I AM CHIEF.' (1 Timothy 1:15) Please forgive me, Izumi.

Oh, God! hasten the day when I will be with You! But, even from Heaven, my most fervent desire will be, 'Come quickly!' 'That be far from Thee to do after this manner, to slay the righteous with the wicked: and that the righteous should be as the wicked, that be far from Thee: Shall not the Judge of all the earth do right?' (Genesis 18:25) Lord, deliver my daughter and her family from the wrath to come. Come quickly! Amen and amen.

I love you. I'll see you soon, Izumi." Tears of thanksgiving and praise flooded Izumi and John. And, as Terry remarked, "Even so, come, Lord Jesus."
"Now I Nebuchadnezzar praise and extol and honour the
King of Heaven, all Whose works are truth, and His ways
judgment: and those that walk in pride He is able to abase."
~ Daniel 4:37 ~

"Wait for His Son from heaven, whom He raised from the dead,
even Jesus, which delivered us from the wrath to come."
~ 1 Thessalonians 1:10 ~

THE END