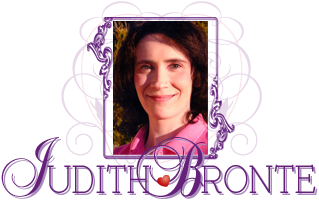 Back to Romantic Love Stories Homepage
Romantic Fiction
/
Read it for free online!

...continued from previous page

Be among the first to know
when I post new chapters, to new books!
Click Here

Keep up-to-date
on all the announcements and website news!
Subscribe today!
My policy is to follow the Golden Rule (Matthew 7:12); I hate spam too, and will never sell or give away your email address.
"Did I understand correctly," inquired Dr. Gregory, "that it's a marriage in name only. Is that really true?"
"It sure is," confirmed Terry.
"How are the rest of you taking it?" wondered the man. "I know if I had a daughter, and she came to me with a plan like that... well," he hesitated, "I think I would've discouraged her."
"I can understand that," conceded Terry. "Those two have a special friendship that the rest of us had a hard time figuring out. But our Abby wanted it this way, so we're supporting her decision."
"I don't want to pry," sighed Dr. Gregory. "I've never been married or had kids, but I've known Abby since she was knee-high to my hip waders, and she's almost like a daughter to me."
"I know the feeling," smiled Terry, patting Dr. Gregory on the back.
In the kitchen, Izumi was helping the women with the last of the preparations.
"I remember when Linda told me she was engaged," recalled Mrs. Frasier, taking the rolls from the oven. "You could have knocked me over with a feather-- I was
that
surprised!"
"How
are
Linda and Alan doing?" inquired Izumi.
"Just fine," replied the mother. "I'm going to visit them next month, and see my baby granddaughter for the first time! Izumi, you're never more aware of how much time has flown, until you've been told that you're going to be a grandmother! Just wait. You'll see what I mean!"
The other women gave Mrs. Frasier a warning look, and suddenly, Mrs. Frasier remembered.
"Dear," she apologized, "I completely forgot about Abby and Jake's...
situation
. Well, you have a baby on the way, so you must take comfort in that. I'll just take those rolls in for you."
"She meant well," said Mrs. Hopkins, after Mrs. Frasier had left the kitchen.
"I know," sighed Izumi.
"Speaking of the baby," said Mrs. Hopkins, "if John can't make the appointment to the obstetrician with you tomorrow, I'd be willing to go."
"Thank you, Agatha," smiled Izumi. "I don't think I could keep John away, if I wanted to! My belly is already showing a bit, and I need to make sure everything is all right. I don't remember showing this early with Abby or Grace, and it's concerning me a little."
"I'm keeping you and the baby in my prayers," said Mrs. Hopkins, giving Izumi a hug.
Jake passed the afternoon in silence and relative calm. He had no episodes, so Abby didn't have to rush him home, as she half expected to. When it was time to leave, Mrs. Hopkins presented Abby and Jake with an envelope, saying that it was from everyone at the church. Abby opened the envelope and found five, one hundred dollar bills tucked inside!
"Thank you!" exclaimed Abby, showing its contents to Jake, who was standing beside her. "This is very generous of you all."
"God bless you, both," said Dr. Gregory, while the others echoed similar wishes.
Afterward, the Johanneses left in their car, while Abby and Jake drove in her jeep. Since the hard top was off, the wind was free to whip around them, reviving the young man and giving him some much needed respite. It was the first time all day that he felt truly relaxed.
Once back home, Jake went to his room and closed the door, again leaving the rest of the house to Abby.
Monday morning, John and Izumi prepared to go to the obstetrician. After praying for good news from their doctor, the couple drove to Chaumont to keep their appointment. Dr. Elizabeth Williams entered the examining room and reviewed Izumi's medical history.
"I know I'm not showing very much," related Izumi, "but the fact I'm showing at all, this early in the pregnancy, concerns me."
"Let's have a closer look at the baby," said the doctor, preparing the expectant mother's belly for an ultrasound.
continued on next page...