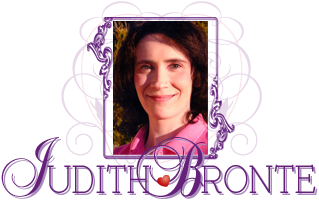 Back to Romantic Love Stories Homepage
Romantic Fiction
/
Read it for free online!

...continued from previous page

Be among the first to know
when I post new chapters, to new books!
Click Here

Keep up-to-date
on all the announcements and website news!
Subscribe today!
My policy is to follow the Golden Rule (Matthew 7:12); I hate spam too, and will never sell or give away your email address.
"John? Terry? Do you support Abby's decision?" asked Dr. Jacoby.
"Yes, we do," replied John, while Terry echoed the sentiments of his friend.
"Could I be there when Jake calls you, tonight?" requested Abby.
"I was hoping you'd ask," smiled the doctor, gently patting her hand. "However, I can't just put you on the phone. It must be Jake's decision to speak to you. I can't force him against his will. Abuse is about being robbed of the ability to choose. I think I've told you this, before."
"Numerous times," she smiled, weakly. "What happens if he refuses to talk to me? What then?"
"Let's just take one step at a time," answered Dr. Jacoby. "If he does talk to you, then I'm going to want to see you in my office twice a week, instead of once. You'll need the support of your family and friends to help you get through this. You must be understanding, patient, and long-suffering with Jake. I know sometimes you're like a bull in a china shop, but you must be careful, Abby. He's already tried to commit suicide once in prison. This time, however, he has his faith in God, and you. I think you already know that you're the most important person to him on the outside. Be gentle with him. Listen to what he has to say, and don't press him for things he wants to keep from you."
"I understand," replied Abby, with a patient sigh. "Dad kept telling me pretty much the same thing when Jake first got here."
"This time, I hope you'll do it," Terry softly joked.
At this, everyone smiled.
"Okay, then," said Dr. Jacoby, getting up to leave, "I'll expect you and whatever family members want to come, at four this afternoon. I don't know when Jake will call, so I'm afraid you'll have to wait at my house until he does."
"Terry and I will be there," said John, shaking the therapist's hand.
"I think Abby will be glad for your presence," replied Dr. Jacoby in hushed voice, "even if she won't necessarily admit it."
After the doctor left, the three went into the master bedroom and related to Izumi what had happened.
"We should be there at three, instead of four," finished Abby. "I don't want to risk missing Jake's call."
"Dove, I'll go see if Agatha [Mrs. Hopkins] is free to stay with you again," announced John, for Izumi had readily agreed that he and Terry should go, as well.
When Terry left the two women alone, Abby sat down on the edge of her mother's bed.
"Mom," she confided, "I'm so scared that I won't say the right thing to Jake!"
"I've never been in your situation," sighed the mother, "but I do have some advice. Whether you think it's best to take it or not, is entirely up to you."
"I'm listening," replied Abby, soberly.
"Let Jake know that he isn't alone," she advised her daughter, "and if you care about him, then tell him. Don't keep those precious words locked up inside your heart. Abby, I think Jake finally needs to hear you say them."
The young woman looked down at her still bruised hand, where Jake had left his mark on her skin. Was her mother right? If it
was
time to speak, what
were
her true feelings for Jake? After hugging Izumi, Abby got up and went outside to think.
The weather had turned slightly warm, and the wind had died down, making it perfect for fly fishing. Seeing an opportunity, she retrieved her rod and quickly found a good spot on the shoreline. Swish, swish, her line played against the gentle breeze coming off the water. Suddenly, she heard footsteps behind her. Out of habit, Abby turned, half expecting to find Jake, coming out to enjoy some time with her on the beach, even though he disliked fly fishing.
"Hi," greeted Dennis, walking over to where she stood. "I didn't know if you were taking visitors or not, so I thought I'd just wait out here for awhile in case you came out. I'm really sorry to hear about Jake. I can't believe anyone would send him back to the same prison, after what he said at the commission."
continued on next page...