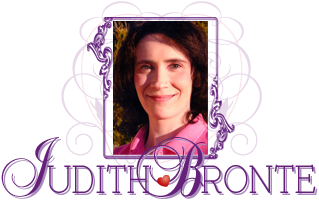 Back to Romantic Love Stories Homepage
Romantic Fiction
/
Read it for free online!

...continued from previous page

Be among the first to know
when I post new chapters, to new books!
Click Here

Keep up-to-date
on all the announcements and website news!
Subscribe today!
My policy is to follow the Golden Rule (Matthew 7:12); I hate spam too, and will never sell or give away your email address.
"You were there?" exclaimed Abby in surprise.
"It was open to the public," he answered, "and I confess, I was curious."
"If you were there, then you heard more than I did," she sighed.
"He was only trying to protect you," reflected Dennis.
"I know," replied Abby, flicking her line back into the bay.
"Have you heard from him, yet?" he inquired. "If I'm overstepping myself, just let me know, and I'll shut up."
"No, it's all right," said Abby. "Jake called my father, yesterday."
Dennis glanced at his friend.
"He didn't want to talk to you," he guessed.
"How did you know that?" Abby gasped in surprise.
"I don't know," shrugged Dennis. "I suppose that's just the kind of guy Jake is. He'd rather bear it all himself, than hurt the woman he loves."
"Do you really think he loves me, Dennis?" she wondered out loud.
"Well, he married you, didn't he?" replied the fly casting instructor, checking his watch. "Woe, I gotta get running. My lunch break is over, and I've have double duty today. If you need anything, you'll call me, right? I'm serious-- new line, bait, anything at all!"
As Dennis walked off, Abby thought over what he had said. Could it be true? Was it possible that Jake might actually love her? Confused, Abby continued to cast her line into the water.
All of a sudden, she felt a hard yank and then the thrashing motion at the end of her line, as a smallmouth took the fly. Abby let out a little line as the bass started to run, only reeling it back after the fish was sufficiently played out. When she finally landed the smallmouth, Abby noticed that the bass had completely swallowed the fly, making it impossible for her to remove the hook without killing it in the process. This was called being "gut hooked." As Abby prepared the fish to take inside, she reflected on the parallel between the bass she had just caught, and her life with Jake.
When Abby returned to her parents' house, Terry was making peanut butter and jelly sandwiches for lunch.
"I want you to eat this," he instructed her, placing a sandwich on a plate in front of her. "You haven't eaten anything all day, and you've got a big phone call coming up. You need to eat!"
Abby didn't have the strength to fight her uncle, so she sat down at the table and did as she was told. Afterward, she went to the living room and collapsed onto the couch. Abby was four weeks pregnant and more tired than she had cared to admit. When John saw that his daughter was finally getting some sleep, the house went about its business in hushed whispers, so they wouldn't wake her up.
"Abby," said a coaxing voice, a few hours later, "it's time to wake up. We have to get started, if we want to reach Dr. Jacoby's house by three o' clock." Abby blinked her eyes open and saw John standing over her.
"Just give me a minute," she said, getting up from the couch and disappearing for awhile into the bathroom.
"I'm glad she had some rest," Terry remarked to his friend. "Do you think Jake will talk to her?"
"I don't know," sighed John, his car keys in hand. "I pray to God he will."
continued on next page...