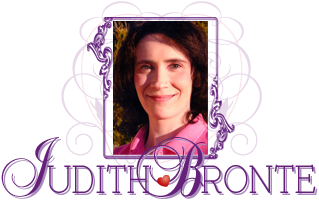 Back to Romantic Love Stories Homepage
Romantic Fiction
/
Read it for free online!

...continued from previous page

Be among the first to know
when I post new chapters, to new books!
Click Here

Keep up-to-date
on all the announcements and website news!
Subscribe today!
My policy is to follow the Golden Rule (Matthew 7:12); I hate spam too, and will never sell or give away your email address.
"Yes?" said the girl. Chuck opened the door and stuck his head in. She was lying on the bed, her nose stuck in a book.
"What are reading?" asked Chuck, his parental curiosity getting the better of him. Charlie tossed him the paperback. "A touchy-feely book?" asked Chuck. "I didn't know you liked those kind of stories," he observed, throwing the volume back to his daughter.
"It's a girl thing, Daddy," replied Charlie, returning her attention to the book.
"Pumpkin," Chuck interrupted, "could you come to the living room? There's someone here to see you. It's very important," he added. The whole thing seemed suspicious to Charlie. She didn't know anyone in Twin Yucca yet-- not well enough for them to stop by just to see her.
"Reinforcement?" she guessed.
"Please, Charlie. For me?" pleaded Chuck. With a groan, Charlie tossed aside the paperback and followed her father into the living room, expecting to find a minister or preacher.
"The plumber?" asked Charlie, looking at her father, incredulously. "HE is your reinforcement?"
"Give him a chance, Pumpkin," whispered Chuck, pushing her forward. "Charlie, I think you remember Mr. Clark."
"Oh!" exclaimed Adam, "no one has addressed me as 'Mr. Clark' in years. Everyone just calls me Adam." Chuck sat Charlie down on the couch and stood beside the plumber-- both men staring at her. Adam shifted uncomfortably in his seat.
"So, how's business?" asked Charlie, addressing Adam.
"He's not here to talk about business, Pumpkin," said Chuck. "He's here to talk about your soul."
"So, Adam," Charlie boldly started the conversation, determined to show her visitor that she was not going to let him influence her in any way, "when you don't succeed, should I expect a visit from the grocer next?"
Chuck was about to answer in behalf of the friend who had walked away from his business in the middle of a weekday, when Adam took him aside. Charlie watched as Adam whispered something to her father. Then Chuck nodded, and mumbled, "Maybe you're right." After glancing back at his daughter, he retired to his room.
"I think it would be best if we had this talk without Chuck," explained Adam, hoping to lessen Charlie's antagonism by the departure of her father. "Chuck asked me to come and talk to you. He thought I might be able to better explain his feelings concerning the salvation of your soul."
"Excuse me if I'm rude," replied Charlie, "but, I don't see how this is any of your business." Adam looked at her thoughtfully.
"In a way, this is my business," he replied. "Your father is a dear friend of mine. Even though he's facing this terrible disease, his greatest concern is that you won't come to Christ before...," Adam abruptly stopped short. He was going to say, "before his mind leaves him," but he didn't have the heart to finish the thought out loud.
"You came here to talk about my soul. So talk," said Charlie, wishing to lead the subject away from her father's future.
"God cares what happens to your soul, Charlie. The Bible says, 'For God so loved the world, that He gave His only begotten Son, that whosoever believeth in Him should not perish, but have everlasting life.'
All this concern over your soul is not unfounded, for God has said in His Holy Word, 'He that believeth on the Son [Jesus] hath everlasting life: and he that believeth not the Son shall not see life; but the wrath of God abideth on him.'
The only hope any of us have is to repent of our sins and let Jesus reign in our hearts." Adam paused to see if she had any response. "The Bible also says, 'I [Jesus] am The Way, The Truth, and The Life: no man cometh unto the Father, but by Me.'"
Charlie made no response. "If there's something you want to ask or say, please go ahead. I'm here to help, not hinder," he informed her.
"Acta est fabula," she replied, carelessly. Charlie wanted to prove that she was smarter than he. It was her way of getting in the last word.
continued on next page...