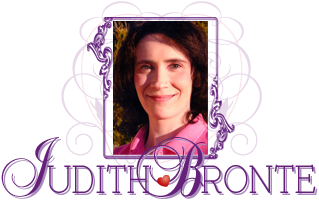 Back to Romantic Love Stories Homepage
Romantic Fiction
/
Read it for free online!

...continued from previous page

Be among the first to know
when I post new chapters, to new books!
Click Here

Keep up-to-date
on all the announcements and website news!
Subscribe today!
My policy is to follow the Golden Rule (Matthew 7:12); I hate spam too, and will never sell or give away your email address.
Chuck felt tears welling up in his eyes. He was feeling what only those who have stared into the vacant face of their future, can feel. One emotion barrages the soul after another. After reality sets in, fear begins it's terrible campaign; he envisions himself in the same body, unable to move or think for himself; panic ensues, tormenting its victim with hopelessness and despair; thoughts of not going on momentarily flash through his mind; horror takes hold of him that those thoughts could even occur to him in the first place. But then, as if by some Unseen Hand, a small voice whispers to his soul; faith gets a firm foot inside the door of Chuck's heart, by reminding him of a golden promise given from God's Own lips: "There hath no temptation taken you but such as is common to man: but God is faithful, Who will not suffer you to be tempted above that ye are able; but will with the temptation also make a way to escape, that ye may be able to bear it." Chuck's pulse ceases to race. His future may be grim, but it is NOT without hope.
Chuck buried his head in his father's bedding and wept. He shed tears for the future he would not have with his daughter, and he grieved for the father who had never loved him.
Charlie comforted her father as best she could, but was unable to find any words. She looked to her grandmother for help, however, Vera was weeping, also.
Jerome found a nearby chair and waited for this display of emotion to pass. He was dead to tears. He lived in a world where people waited to die; where hope is a forgotten stranger, and love, a distant memory.
Chuck felt better after he shed those grief stricken tears. It was a cleansing and relieving experience. He realized that if God could get him through a hard day like today, then there really was hope for the future.
While Vera introduced Charlie to her unresponsive grandfather, Jerome spoke to Chuck.
"Chuck, we need to talk," said Jerome, impatiently.
"Couldn't it wait?" asked Chuck, wondering what was so important to interrupt this family reunion.
"My office, now," ordered Jerome, sounding more like a principal about ready to punish an unruly student, rather than a family discussion between brothers. Chuck excused himself from the group and followed Jerome back to his office.
Jerome closed the office door and sat down in the chair behind his wide desk.
"What's this all about?" asked Chuck, somewhat bewildered by the severity on Jerome's face. Jerome shoved the opened FedEx package he had received that morning toward Chuck. "What is it?" asked Chuck, picking up the parcel.
"My problem," answered Jerome.
"These are my records!" declared Chuck, thumbing through the pages. "How did you get these?" Jerome passed Chuck his former landlady's note. "I distinctly remember setting aside these papers because they were important. I didn't want them to get lost among everything else," explained Chuck, realizing that he was looking like a bungler in front of his brother.
"Never mind the excuses," said Jerome. He wearily rubbed his forehead and looked at the picture of Arnold sitting on the desk. "After going through that mess, I discovered that you don't have any life insurance. Care to explain?"
"I-- I was meaning to get around to it," stammered Chuck, thrusting his hand into his pants pocket and pulling out a wad of paper. "I made a note, so I wouldn't forget, see?" he asked, holding up a small piece of paper.
"It doesn't matter if you had a thousand such notes," replied Jerome, dryly. Chuck looked at him, puzzled. "You have a preexisting condition," explained Jerome. "No insurance company in their right mind would touch you!" He snatched the note from Chuck's hand and tossed it into the wastebasket.
"What does it mean?" asked Chuck. "I know it's probably bad, but surely, it's not that serious."
"It's a wonder you graduated from high school at all," berated Jerome. "You obviously don't know, so I'll explain it to you. Since you don't have any life insurance, expenses that normally would have been covered, will have to come out-of-pocket. You understand what that means, don't you?"
"Yes. That means I'll have to pay for it myself," replied Chuck.
"Wrong," retorted Jerome, "I'll have to pay for it! After looking at your finances, the only pocket anything will be coming out of is mine!"
continued on next page...