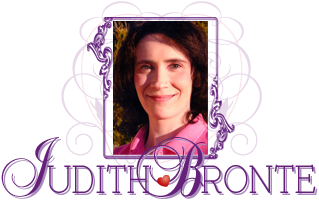 Back to Romantic Love Stories Homepage
Romantic Fiction
/
Read it for free online!

...continued from previous page

Be among the first to know
when I post new chapters, to new books!
Click Here

Keep up-to-date
on all the announcements and website news!
Subscribe today!
My policy is to follow the Golden Rule (Matthew 7:12); I hate spam too, and will never sell or give away your email address.
"Charlie, how can I make you see? It's not difficult to understand, but you must understand with your heart, not just your head! When you love someone, it's easy to trust them. If you loved God, then faith would come easily. The world could speak evil of Him and it would not shake your confidence in Him, in the least! 'In the fear of the LORD is strong confidence'!"
"Maybe you can walk on water, but I can't!" cried Charlie. A flood of Holy Spirit-induced Scriptures passed through Adam's heart. He was fighting as hard as he knew how. He would not let God go, without blessing Charlie, first!
"'Faith cometh by hearing, and hearing by the Word of God'! Charlie, Christ has said, 'I will never leave thee, nor forsake thee'! 'Know therefore that the LORD thy God, He is God, the FAITHFUL God'!" The words pierced Charlie's soul like the two-edged sword it was. There was nowhere to run and no place to hide. She fell to her knees, sobbing,
"Please, help me, Adam! Please help me! I want to trust Him, I really do, but I can't! Help me to believe!" Adam knelt beside Charlie. He took her hand, and began to pray.
"Dear Heavenly Father, please help Charlie. Only You can do this. I have tried, Lord, Thou knowest. But I can of mine own self do nothing. Only You can heal Charlie's heart and give her love to trust again. Reveal Yourself to her heart, and incite her to love."
As Adam prayed, Charlie felt a flood of warmth cover her entire being. She opened her eyes and watched Adam as he petitioned God. There were tears rolling down his cheeks. At that moment, Charlie knew she could trust God. Through Adam, she could see God's love for her. It was as clear to her as the chaparral yucca towering above their heads. She was no longer afraid. It felt good to not be afraid.
In the dark of the Mojave Desert, Charlie gave her heart to God. By the time Adam finished praying, he opened his eyes to a very happy girl. He knew God had answered his prayer.
As Adam and Charlie walked back to her home, he gave her sound counsel to help Charlie rest in her newfound faith. Adam warned her that the coming days would not be easy, but to cleave unto God, and He would see her safely through.
When Charlie opened the front door, she found her grandmother asleep on the living room couch. Vera woke up as Charlie tiptoed by.
"Pumpkin!" she whispered, "it's nearly ten o'clock! Where have you been?"
"Where is Daddy?" asked Charlie, wanting to tell her father the good news.
"He's in bed, dear," whispered Vera, noticing for the first time that Charlie was glowing with joy. "What happened? Where have you been?" she repeated.
"Oh, Grandma!" exclaimed Charlie, "I just got saved!"
"That's nice, Pumpkin," replied Vera, not comprehending the importance of what Charlie had just said. "Why don't you tell your father tomorrow morning? He needs his rest right now."
Disappointed that Vera didn't understand her, Charlie went to her room. She had expected her news to be met with joy, not indifference. Charlie quietly brushed her teeth and went to bed. She tried to close her eyes and sleep, but her heart was awake.
As Charlie lie awake in bed, she could hear the drip, drip, drip, of the kitchen faucet.
"We love Him, because He first loved us."
~ 1John 4:19 ~

"Whatsoever is born of God overcometh the world: and this is the victory that overcometh the world, even our faith."
~ 1 John 5:4 ~

"That thou mayest love the LORD thy God, and that thou mayest obey His voice, and that thou mayest cleave unto Him: for He is thy life, and the length of thy days."
~ Deuteronomy 30:20 ~
end of chapter