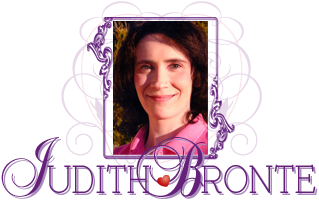 Back to Romantic Love Stories Homepage
Romantic Fiction
/
Read it for free online!

...continued from previous page

Be among the first to know
when I post new chapters, to new books!
Click Here

Keep up-to-date
on all the announcements and website news!
Subscribe today!
My policy is to follow the Golden Rule (Matthew 7:12); I hate spam too, and will never sell or give away your email address.
The policeman laughed.
"My sister is even worse!" chuckled Adam.
"I've been there," agreed Jeff. "However, I think Debbie is still young enough to need a mother."
"If you can't find the right woman, I'm sure my Mom and sister would be more than willing to play matchmaker," joked Adam. "I was so weary of people asking me when I was going to get married, that when Shirley arranged a blind date for me with Constance, I decided to play along. Then I could at least say I was seeing someone!"
"How does Constance feel about that?" asked Jeff.
"Constance knows," answered Adam. "Now she has an escort to all her business parties."
Love and feelings were odd topics for a seasoned policeman and plumber to discuss. Both men were surprised by the frankness of the other. They normally didn't speak this openly about their private lives with people outside of immediate family.
Adam and Jeff found they had a lot in common: both men were middle aged and unmarried; both had years of experience in their respective professions, and to their delight, had a shared love of God's Word. Men do not easily speak of their emotions, but the policeman and the plumber found themselves at ease in such conversation. By the time Jeff declared he must leave, he had quite forgotten that he had originally come to inquire after Maggie. It wasn't until they heard female laughter coming from the backyard that Jeff suddenly remembered his mission.
"I didn't mean to take you away from your company," said Jeff, wondering if one of those voices was Maggie's. "I shouldn't have just dropped in without notice."
"No, you're not interrupting anything at all! Why don't you come outside and meet some more 'members of the community'?" offered Adam, getting up from the table and going to the kitchen door that opened to his backyard. Jeff followed Adam out to the vegetable garden, where they found Maggie and Charlie, working on the opposite ends of a long row of summer squash.
"Jeff," introduced Adam, "I'd like you to meet Charlie Overholt. Charlie, this is Jeff Erickson." Charlie looked up from her work and nodded hello. "The one pulling up my summer squash is Maggie Dowen," continued Adam, sighing in dismay at the destruction of yet another of his plants.
"Maggie," called out Charlie, "pull only the weeds!"
"Sorry," groaned Maggie, attempting to bury the roots back into the ground.
"Hello, Miss Downen!" greeted Jeff, walking to where Maggie was kneeling over the limp squash plant.
"Jeff!" exclaimed Maggie in surprise. "Does Mom want me to come home, now?" (She had been used to Jeff appearing when Mrs. Downen wanted her daughter to return home.)
"No, no," replied Jeff. "I haven't seen you in awhile. I wanted to make sure you were all right."
"How do you like Officer Erickson?" Adam asked Charlie, out of the earshot of Jeff and Maggie.
"What's he an officer of?" asked Charlie.
"The Twin Yucca police department."
"He's a cop?" asked Charlie, her voice hinting dislike. She had seen him once before, but like Adam, had not recognized him out of uniform.
"What have you against policemen?" asked Adam.
"Nothing," denied Charlie.
"The way you said 'A cop?' gave me the impression that you don't like the profession."
"I never said that," refuted Charlie, her voice rising in irritation.
"No need to get defensive," said Adam. "I was only curious."
continued on next page...