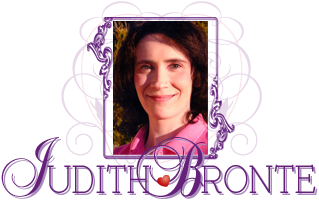 Back to Romantic Love Stories Homepage
Romantic Fiction
/
Read it for free online!

...continued from previous page

Be among the first to know
when I post new chapters, to new books!
Click Here

Keep up-to-date
on all the announcements and website news!
Subscribe today!
My policy is to follow the Golden Rule (Matthew 7:12); I hate spam too, and will never sell or give away your email address.
"What have you two been talking about?" asked Jenna, as they picked a table and sat down.
"Dog trails and music," replied Charlie, taking off her coat.
"She's into Wallace Shipley," said Scottie, referring to Charlie.
"BOOOOORING!" said Jenna, as if to insult Charlie on purpose.
"He's not that bad," defended Scottie, unwilling to let Jenna dominate yet another argument.
"You can't sing to his music," refuted Jenna.
"And you can't dance to it, either," chimed in Kendra.
"Could we PLEASE change the subject?" suggested Sara.
"OK," said Jenna, still wanting to exact revenge. "Scottie, whatever happened to you and what's her name... Debbie? I thought you two were going steady? It didn't take you long to find another 'soul mate'!" Ever since Scottie had broken up with Debbie Randall, Jenna was waiting and hoping that she would be his new girlfriend. However, Scottie had made no such indication, and Jenna, still flustered over having to share the new car with her sister, was venting her anger on Scottie and Charlie.
"You can really be mean, Jenna," observed Sara.
"Stop picking on my sister!" retorted Kendra, who also had cause to be jealous of the attention Charlie was receiving from Scottie.
Charlie was trying to keep up with the conversation, unclear what Jenna and Kendra were talking about. After a few more unkind exchanges, the Hanna twins stormed off, leaving Charlie, Scottie, and Sara behind at the Dairy Cream table.
"Whatever happened to 'love thy neighbour as thyself'?" remarked Sara. "Sometimes, those two are too much!"
"You said it!" agreed Scottie. "I'm glad we're not like THEM!"
The waitress arrived with their tray and set it on the table. Charlie was still puzzling over what had just transpired, when she suddenly recognized the waitress.
"Maggie!" exclaimed Charlie, pleasantly surprised, "I forgot, you work here, don't you!" She got up from the table and gave her good friend an expected hug.
"I usually don't work nights, but I'm filling in," Maggie explained.
Scottie and Sara looked uncomfortable. Sara had been the one who had once claimed she would never be caught dead with "Mad Maggie." Scottie was the boy who had watched while his friends pushed Maggie around at the bus stop-- a fact Charlie had forgotten until she saw Scottie's guilty face.
Maggie recognized her former antagonist, but for Charlie's sake, pretended as though she didn't know him.
"Scottie and Sara, this is my good friend, Maggie," said Charlie.
Sara was ashamed of herself. Only a minute ago, she had accused the Hanna twins of not loving their neighbor. Scottie was feeling similar pangs of remorse.
"Nice to meet you," smiled Sara, shaking Maggie's hand.
"I'm sorry for the bus stop thing," apologized Scottie, shaking Maggie's hand. "I shouldn't have even been with those other two guys."
"You tried to help," smiled Maggie. "I have to go back to work now. It was nice meeting you both."
After Maggie left, the three teens soberly sat at the table. Charlie reproached herself, that for Maggie's sake, she hadn't remembered that Scottie was one of the boys at the bus stop.
"She's nice, Charlie," reflected Scottie.
"You know, when everyone was dumping on Maggie at school," confessed Sara, "I knew it was wrong, but I wanted to fit in. I didn't want to be different. I had forgotten that God said His people were peculiar. '[Jesus] gave Himself for us, that He might redeem us from all iniquity, and purify unto Himself a peculiar people, zealous of good works,'" Sara quoted. "It was one of my memory verses."
For Sara and Scottie, the two small incidents concerning Maggie had given them both a glimpse of what the rest of their lives had been lacking. They had professed Christ, but their deeds and words denied Christ. In First John, chapter three, verses eighteen through twenty-one, the Bible says, "My little children, let us not love in word, neither in tongue; but in deed and in truth. And hereby we know that we are of the truth, and shall assure our hearts before Him. For if our heart condemn us, God is greater than our heart, and knoweth all things. Beloved, if our heart condemn us not, then have we confidence toward God." When confronted by their sins, Sara and Scottie did not have the confidence that assured their hearts before God. Instead, their hearts condemned their actions.
Charlie sat thoughtfully, musing over the strange turn of events. God truly does everything for a reason-- even this soul-searching evening.
"If only," thought Charlie regretfully, "if only Donna had had such an evening."
"Godly sorrow worketh repentance to salvation not to be repented of: but the sorrow of the world worketh death. For behold this selfsame thing, that ye sorrowed after a godly sort, what carefulness it wrought in you, yea, what clearing of yourselves, yea, what indignation, yea, what fear, yea, what vehement desire, yea, what zeal, yea, what revenge!"
~ 2 Corinthians 7:10-11 ~

"Take heed to yourselves: If thy brother trespass against thee, rebuke him; and if he repent, forgive him."
~ Luke 17:3 ~
end of chapter