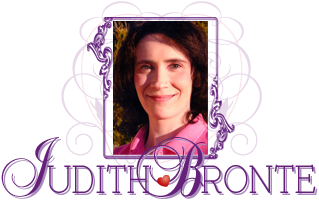 Back to Romantic Love Stories Homepage
Romantic Fiction
/
Read it for free online!

...continued from previous page

Be among the first to know
when I post new chapters, to new books!
Click Here

Keep up-to-date
on all the announcements and website news!
Subscribe today!
My policy is to follow the Golden Rule (Matthew 7:12); I hate spam too, and will never sell or give away your email address.
"I
suppose
it does," said Adam, a hint of self pity in his voice. "Still, I didn't even get a chance to say good-bye to Mom."
"At least you knew your mother, Adam," pointed out Charlie. "I never knew mine. And just think, you have a lifetime of memories to carry with you."
"You sound like a sappy greeting card," complained Adam, irritated by Charlie's attempt to give him hope, when what he really wanted was to feel sorry for himself. "My mom has died and all you can do is talk about memories!"
"Adam," reproved Charlie, "if you came here tonight to indulge in self pity, then you came to the wrong house! I'm sorry your mother died, but she's in heaven; you'll see her again. I know you're hurting, but by the way you're talking, it sounds as though you're blaming God!"
"Charlie!" reproved Vera, surprised by her granddaughter's boldness. "You shouldn't talk to him that way!"
"If I'm his friend, I will," insisted Charlie.
"Charlie's right," confessed Adam, the Holy Spirit quickly reproving him of his sin. "I miss my Mom very much, but it's no excuse. God willed that she go to heaven, and I, as a Christian, should say, 'the LORD gave, and the LORD hath taken away; blessed be the name of the LORD.'"
"I think you need some rest, Adam," comforted Vera. "You do look very tired."
"Sleep is a blessing I don't deserve right now," replied Adam, still angry with himself for saying and feeling the way he had.
"I'll pray that you can get some rest," said Vera, getting up to help Chuck to dress for bed, for he had fallen asleep in his armchair.
Charlie reached for the television remote and found a station airing an old black and white movie marathon. Adam leaned back in the sofa and looked over at Charlie.
"I'm sorry I said that to you," he apologized. "I had no right to."
"You're forgiven," replied Charlie, still a little shaken by what had just happened. "I did the right thing, didn't I?" she asked. "When I heard you talking like that, it really scared me."
"You passed the test God gave you," consoled Adam. "I was the one who failed."
Charlie and Adam watched the movie, until she thankfully noticed Adam's head bob forward, as if on the brink of slumber. By the end of the movie, he had stretched out on the Overholt's living room couch, and was fast asleep. Charlie tenderly covered him with a blanket and returned to her room.
"Let the righteous [Charlie] smite me [Adam]; it shall be a kindness: and let him reprove me; it shall be an excellent oil, which shall not break my head: for yet my prayer also shall be in their calamities."
~ Psalms 141:5 ~

"He [God] giveth His beloved [Adam] sleep."
~ Psalms 127:2 ~

"Precious in the sight of the LORD is the death of His saints [Ruth]."
~ Psalms 116:15 ~

"A good name is better than precious ointment; and the day of death than the day of one's birth."
~ Ecclesiastes 7:1 ~
end of chapter