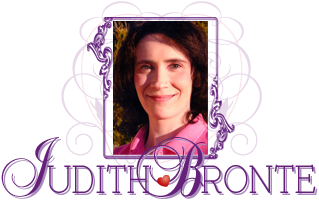 Back to Romantic Love Stories Homepage
Romantic Fiction
/
Read it for free online!

...continued from previous page

Be among the first to know
when I post new chapters, to new books!
Click Here

Keep up-to-date
on all the announcements and website news!
Subscribe today!
My policy is to follow the Golden Rule (Matthew 7:12); I hate spam too, and will never sell or give away your email address.
The three men walked Vera and Charlie to their room, thanking the teenager repeatedly for helping Adam.
"If he couldn't make the Christmas concert," admitted Bill, "it would really hurt. There are millions of dollars at stake, not to mention broken contracts, and ill will. We owe you a lot."
"Yes," agreed Melvin. "And thank you for considering the negative publicity that might have arisen, had we not stayed with you in the hotel room. We all appreciate your discretion."
"You've been a good friend," added Gary, gratefully. "Thank you, Mrs. Overholt, for letting her come."
Charlie politely accepted their gratitude, too numb to really comprehend the depth of their sincerity. Adam had kept her on her toes; she was emotionally worn out. When the men had finished thanking her, they went to their own separate rooms.
When Vera unlocked their hotel room door, Charlie made a beeline to the bathroom, and lost her share of the spaghetti and popcorn dinner she had fought so hard to make Adam eat.
"Poor, thing!" cried Vera, seeing Charlie's pale face appear from the bathroom, minutes later.
"It's all right," comforted Charlie, "I actually feel better now."
"You did a good job, Pumpkin," said Vera hugging Charlie. "You two really have a special friendship."
"Grandma, I was so scared," confessed Charlie, "but I kept praying and tried not to fuss over Adam. I wanted so much to comfort him, and to tell him everything was going to be all right, but fussing only makes his insomnia worse. I had to hold back so much, tonight!"
"You're very brave," said Vera.
"I don't
feel
brave," she replied. "Oh! I'm so grateful he's finally sleeping! Thank you, God!"
After a calming cup of hot chocolate and an apple from room service, Charlie went to bed. As she sank into sleep, a prayer repeated on her lips, "cause him to love me."
The next morning, Charlie awoke to find Vera out of bed and already dressed.
"Time to get up, Pumpkin," greeted Vera. "Adam and his friends have invited us to breakfast."
"I thought we were going home this morning," said Charlie, getting up to change.
"Well," replied Vera, opening Charlie's suitcase for her, "since we have relatives only a few miles away, here in North Carolina, I thought we should drop in and say a quick 'hello,' before leaving."
"Not Aunt Angela!" cried Charlie, disappointedly.
"You may not like her," reminded Vera, "but she
did
take you in at a very hard time in your father's life. Now, hurry up and change. Bill will be coming for us, shortly."
Minutes after Charlie was dressed and ready, Bill knocked on their door.
"We're having breakfast in the hotel restaurant, downstairs," he explained.
Adam smiled politely when they joined the rest of the group at the table in the restaurant.
"Good morning, Adam!" greeted Vera. "You're looking well rested. Did you have enough sleep?" she inquired.
"Best night's sleep I've had in several days," replied Adam, avoiding eye contact with Charlie.
Charlie remained silent, suddenly not knowing how to act. Adam's need had defined her role last night, and now that it was morning, it was difficult to look at each other and not remember the previous Friday.
"As I told you earlier," Bill was saying to Vera, "the private jet is ready to return to Twin Yucca, whenever you're ready. However, we're not in any hurry to get rid of you both."
"That's very kind," replied Vera.
"Not at all," said Melvin. "In fact, we were hoping to have a chance to repay the both of you for all your help."
"As you know," continued Bill, "The Christmas concert is on Saturday. We would like to invite you and Charlie to come and sit with us at the table reserved for the friends of Wallace Shipley."
continued on next page...