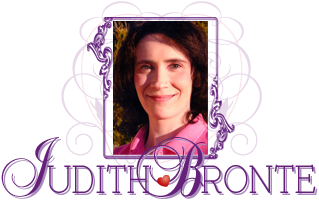 Back to Romantic Love Stories Homepage
Romantic Fiction
/
Read it for free online!

...continued from previous page

Be among the first to know
when I post new chapters, to new books!
Click Here

Keep up-to-date
on all the announcements and website news!
Subscribe today!
My policy is to follow the Golden Rule (Matthew 7:12); I hate spam too, and will never sell or give away your email address.
"I'm sorry," apologized Charlie. "Maybe, I shouldn't have told you. Whatever the reason, the important thing is that he
did
give his consent, right?"
"Your grandmother still supports our engagement, though?" asked Adam, in a troubled voice.
"Yes, of course," she answered. "Adam, are you having second thoughts about us?"
"I want to do what's right," he replied, gravely.
"Adam," began Charlie, "I was almost kicked out of school today, because of our engagement; I endured the gossip of other students, saying that we were having an illicit affair; Chad informed me that he wouldn't call me 'Aunt;' and Mike refused to accept the fact that we could possibly be in love.
Even
after all that, I know God meant for us to be together! So don't you dare sit there all safe in North Carolina, or wherever you are right now, and tell me that this relationship isn't right! You proposed, and I'm not letting you wiggle out of it now! Where are you, anyway?" she asked, calming down.
"Richmond, Virginia," replied Adam. "Your school-- is everything all right?"
"One teacher challenged Grandma on the point that we hadn't had sex in Raleigh, and Grandma swore before God that she was always present, and that it simply could not have happened. Thank God they believed her," said Charlie. "You could have gotten into trouble, because I'm still a minor."
"Are you sure it's resolved?" asked Adam, seriously.
"The vote was unanimous," confirmed Charlie.
"Thank God!" sighed Adam. "We must be careful about being alone together, until we're married, Charlie-girl."
"I know," replied Charlie.
"Don't worry about Mike and Chad," soothed Adam. "Give them time. They'll get over it. I can still hardly believe that we're going to get married, myself. That reminds me, Melvin wants to announce to the press that we're engaged. I said I'd have to talk it over with you, first. Although, it's a little late to try to keep it a secret," he added. "When that Christmas special airs early next month, no one will
have
to be told-- it'll be obvious."
"It's all right with me," affirmed Charlie. "I just hope you're prepared to be called a cradle robber."
"As long as we stand unblamable before God, I'll endure anything, for
you
," said Adam.
When Maggie got off work at Dairy Cream that day, she stopped by Charlie's house to welcome her back home from North Carolina. Charlie excitedly told Maggie to sit down, for she had something really important to tell her.
"Maggie, you'll never guess what's happened!" said Charlie.
"What?" asked Maggie, eagerly. By her friend's excited face, she could see this was plainly good news.
"Adam proposed!" announced Charlie, her face beaming.
Maggie's odd expression, however, was not something that Charlie had anticipated.
"Proposed what?" she asked, puzzled.
"We're getting married!" laughed Charlie.
Maggie screamed with joy and jumped to her feet to hug her friend.
"I
knew
it would happen!" Maggie shouted. "Oh, I'm so happy for you! I knew he loved you, Charlie! I knew he would finally break down and admit it,
eventually
! When did he ask you?"
"Yesterday," said Charlie. "I wanted to call you, but you weren't home."
"We were in San Bernardino, visiting relatives," explained Maggie. "What was North Carolina like? Did you have a good time?"
continued on next page...