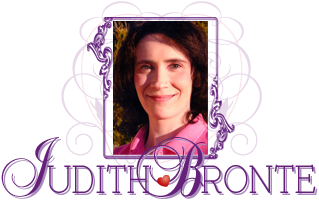 Back to Romantic Love Stories Homepage
Romantic Fiction
/
Read it for free online!

...continued from previous page

Be among the first to know
when I post new chapters, to new books!
Click Here

Keep up-to-date
on all the announcements and website news!
Subscribe today!
My policy is to follow the Golden Rule (Matthew 7:12); I hate spam too, and will never sell or give away your email address.
After Charlie ate a quick breakfast, Melvin ran her through a pop quiz before going outside to answer questions.
"What about school?" asked Melvin.
"Intend to finish it," replied Charlie.
"Wedding date?" asked Melvin.
"Sometime next summer," she replied.
"Sex?" asked Melvin.
"Waiting till we're married," answered Charlie.
"Your family's reaction?" asked Melvin.
"They approve," said Charlie.
"Honeymoon?" asked Melvin.
"Location not yet decided," answered Charlie. "There, am I ready?" she asked, getting her backpack.
Melvin frowned when he saw the backpack.
"Do you have anything else you could put your schoolbooks in?" he asked. "This looks too juvenile for you. Wait," he said, getting an idea. Taking his own leather attaché case, Melvin dumped its contents out and handed it to Charlie. "Put your books in this," he suggested.
"Thanks, Melvin," said Charlie.
"It's nothing," he replied. "I promised Adam to take care of you. Now, when we go outside, answer a few questions, and then get into the car with your uncle. Some of them will inevitably follow you to school. When you get there, don't talk to the press. It might appear as though you're not concerned with your education."
"I'm ready," said Charlie, kissing her Grandma and Daddy good-bye.
When Melvin opened the door, cameras flashed in Charlie's face.
"Miss Overholt will answer a few questions," said Melvin, to the small crowd, "but then she has to go to school."
"Charlotte," began one reporter, "given the age difference between you and Wallace Shipley, has your engagement been a great shock to your family and friends?"
"Wallace has been a long time family friend," replied Charlie, "so it didn't surprise my family as much as it might have surprised others."
Melvin seemed pleased by the way she had downplayed the question, and relaxed his posture just a little. More questions were asked, and Charlie handled herself with poise and confidence. At last, Melvin checked his watch.
"O.K., Miss Overholt has to go now," he announced, leading her through the media, and to the car where Jerome was waiting.
"You did well, Charlie," complimented Melvin, as he opened the door for her.
When Charlie and Jerome pulled into the parking lot at school, they were followed by reporters, who wanted to take pictures of her, hopefully, at the playground, or some such incident that would make her look much younger than she actually was. However, Charlie gave them little opportunity, for she went directly inside, giving her a temporary reprieve from the media.
Charlie began to notice that most people had one of three reactions to her situation: jealously, disgust, or polite toleration. Very few seemed to understand what was going on with Charlie, or how such a thing could have happened. The surrounding communities were still getting over the shock of Adam being Wallace Shipley. One circumstance, however, did work in Adam and Charlie's favor, and that was the fact that Adam Clark had always been considered "a little odd." His overall tendency to be withdrawn and quiet had earned him the title, "Solitary Adam," while his insomnia had incurred the dubious distinction of, "The Bat." Frequently understated, and often unassuming, the general conception of just who Adam was, had become all the more mysterious. And while it wasn't a mystery to Charlie, to the others, it was often more than they could fathom. All in all, the news of the engagement was only one more thing that made Adam "odd."
continued on next page...